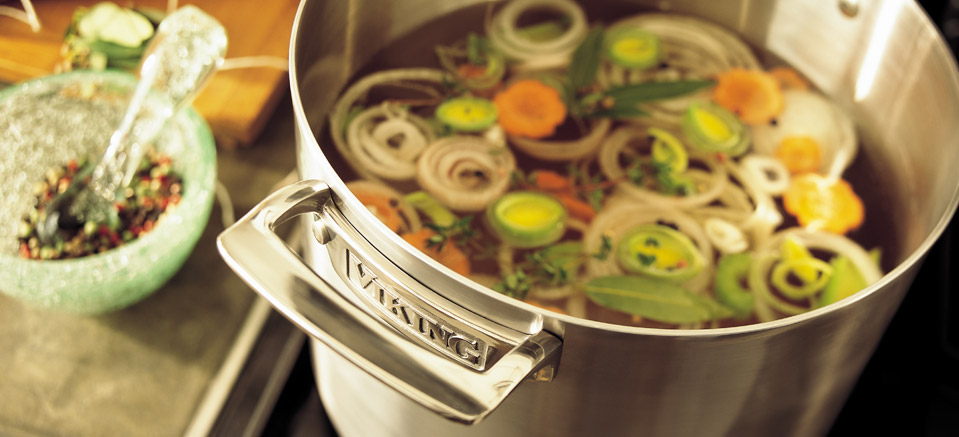 Professional performance for the cupboard.
Viking culinary products deliver all the professional performance you expect from Viking – only in smaller packages. Handcrafted cookware and cutlery complement the complete Viking kitchen in form and function. You can actually feel the exceptional quality in the perfectly balanced knives and heavy-duty – yet easy-to-use – pots and pans.
Cookware
Viking cookware is handcrafted in Belgium from a 7-ply alloy (5-ply for stockpots) to provide perfect heat distribution on all cooking surfaces, not to mention excellent cleanability.
Cutlery
Viking cutlery is handmade by master craftsmen in Solingen, Germany – each knife forged from a single piece of high carbon stainless steel for perfect balance, then hand-ground for a razor sharp edge.
Find a Dealer
Find a Viking authorized dealer near you.