Date Night: In The City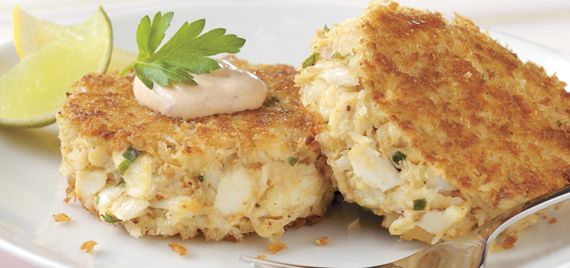 Ah, New York - from carriage rides in Central Park to marriage proposals at the top of the Empire State Building - it is truly one of the most romantic cities in the world. Nowhere else on Earth are there so many fabulous restaurants to choose from (NYMAG.com lists a whopping 278 romantic restaurants!). We?ve selected the best of the best from which to feature recipes for this special "Date Night" class. So, hail a yellow cab, and join us for a thrilling evening "In the City."

SKILLS AND TECHNIQUES Working with fresh crabmeat; making a simple sauce; grilling veal chops and testing for doneness; creating crusty grill marks; roasting vegetables and aromatics; preparing a pan sauce; making and baking cookies.

Pricing for date night classes are per person.

Adult classes are designed for students 16 years of age or older.
Consuming raw or uncooked shellfish and meats may increase your risk of food-borne illness, especially if you have certain medical conditions.
Recipes:
Jumbo Lump Crabcakes with Chipotle Tartar Sauce from Tavern on the Green
Grilled Veal Chops with Wild Mushrooms and Roasted Garlic Pan Sauce from Mario Batali's Babbo
Double Chocolate Cherry Cookies with Espresso Ice Cream from Chanterelle
Sample Recipes:
Prosciutto and Parmesan Gougères from Restaurant Daniel
Arugula and Basil Salad
Bellini Cocktails from The Rainbow Room
Date Night: In The City :
Remaining Dates and Times in Greenwood, MS
Venues:
FAC = Viking Facility, D = Demo Theater, Bar = Bar, HO = Hands-on Kitchen, AS = Appliance Showroom, OG = Outdoor Grill, OS = Off Site, RF = Retail Floor, SK = Showcase Kitchen, TC = Training Center, WT = Wine Tasting Room