Japanese Steakhouse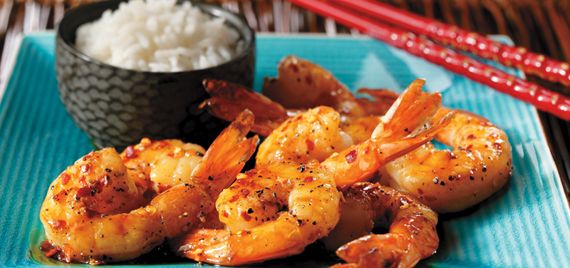 Once you know the "secret" ingredients and understand the cooking methods used by Japanese steakhouses, you'll be able to re-create the atmosphere of a high-energy Japanese steakhouse right in your own home. Along with dazzling side dishes, we'll provide the recipes for succulent steak and shrimp that are so good, your guests won't even mind if you don't slice, dice and flip them onto their plates.

SKILLS and TECHNIQUES Working with authentic Japanese ingredients; cooking traditional teppanyaki (hibachi-style) dishes in your own home; peeling, deveining and cooking shrimp; making salad dressing; flambéing; searing and testing meat for doneness; making sauces; stir-frying/wok-cooking.

Adult classes are designed for students 16 years of age or older. (Note: Students must be 21 years of age to consume alcohol.)

Consuming raw or uncooked shellfish and meats may increase your risk of food-borne illness, especially if you have certain medical conditions.
Recipes:
Steakhouse Salad with Creamy Ginger Dressing
Teppanyaki Shrimp Flambé with Yoshi's Special Sauce
Hibachi Steak with Fresh Vegetables and Mustard Sauce
Japanese Fried Rice
Sample Recipes:
Edamame
Tangerine Sorbet
Japanese Steakhouse :
Remaining Dates and Times in Greenwood, MS
Venues:
FAC = Viking Facility, D = Demo Theater, Bar = Bar, HO = Hands-on Kitchen, AS = Appliance Showroom, OG = Outdoor Grill, OS = Off Site, RF = Retail Floor, SK = Showcase Kitchen, TC = Training Center, WT = Wine Tasting Room