Pizza Workshop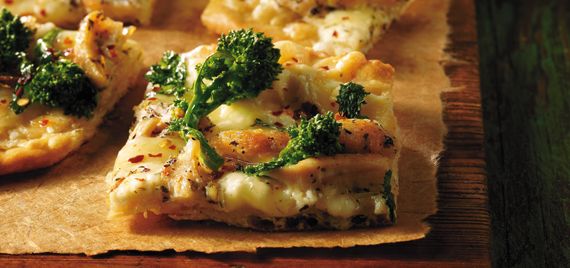 Starting out as poor man's flat bread in 18th Century Naples, pizza has since been elevated to ethereal heights. Considered one of Italy's greatest gifts to America, as a nation we happily consume over 3 billion pizzas per year. With the right ingredients, tools and techniques, you can make fresh homemade pizzas right in your own home that rival the best pizzerias in Naples. Learn how a cool rise followed by intense heat produces the perfect pie. At the end of class, we'll play some Pavarotti and have our own pizza party. Ciao!

SKILLS AND TECHNIQUES Proofing yeast; mixing, kneading, rising and shaping pizza dough; preparing a pizza pan; using a pizza stone and peel for the ultimate crisp crust; applying the proper amount of toppings; testing a pizza for doneness.

Adult classes are designed for students 16 years of age or older. (Note: Students must be 21 years of age to consume alcohol.)

Consuming raw or uncooked shellfish and meats may increase your risk of food-borne illness, especially if you have certain medical conditions.
This class is currently not available at this location. Please check our calendar for available class offerings.
Or check out these classes: