For the Love of Bacon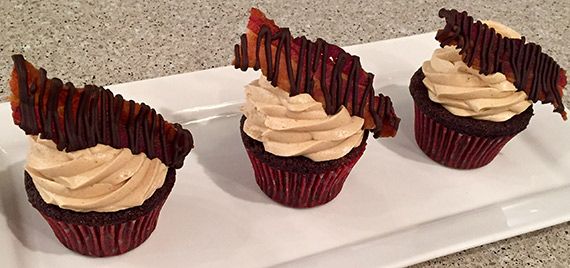 Join us in celebrating our obsession with bacon! Smoked, fried, baked, or grilled, bacon is king. In "For the Love of Bacon" you will learn how easy it is to take these mouth watering dishes to the next level by simply adding bacon.
Adult classes are designed for students 16 years of age or older. (Note: Students must be 21 years of age to consume alcohol.)
Consuming raw or uncooked shellfish and meats may increase your risk of food-borne illness, especially if you have certain medical conditions.
Recipes:
Glazed Pancetta-Wrapped Shrimp
Baby Greens with Lobster, Avocado, Pink Grapefruit and Brown Sugar Bacon
Bacon-Wrapped Tenderloin of Beef
Lobster Béarnaise
Guanciale Mashed Potatoes
Sauteed Brussels Sprouts with Bacon and Sherry Vinaigrette
Chocolate Sponge Cupcake with Peanut Butter Mascarpone Mousse and Chocolate Covered Bacon
For the Love of Bacon :
Remaining Dates and Times in Greenwood, MS
Venues:
FAC = Viking Facility, D = Demo Theater, Bar = Bar, HO = Hands-on Kitchen, AS = Appliance Showroom, OG = Outdoor Grill, OS = Off Site, RF = Retail Floor, SK = Showcase Kitchen, TC = Training Center, WT = Wine Tasting Room