Date Night: Special Occasion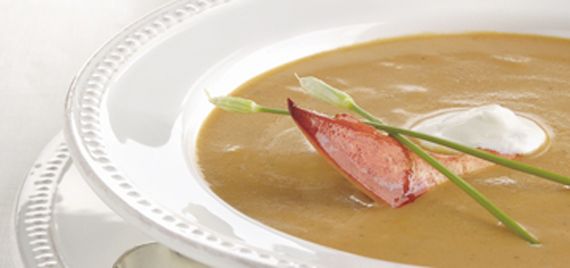 Special occasions call for a special menu. Enjoy lobster, filet mignon, Champagne and cheesecake - the ultimate culinary date night. Experience decadent gourmet dining while cooking up a little romance in the kitchen.

SKILLS AND TECHNIQUES Cooking lobster; making a classical bisque; whipping cream to perfect peaks; stuffing, wrapping, searing and roasting filet mignon; making a wine reduction sauce; roasting potatoes.

Pricing for date night classes are per person.
Adult classes are designed for students 16 years of age or older.
Consuming raw or uncooked shellfish and meats may increase your risk of food-borne illness, especially if you have certain medical conditions.
Recipes:
Lobster Bisque with Brandy Cream
Baby Greens with Candied Pine Nuts and Champagne Vinaigrette
Pancetta-Wrapped Filet Mignon stuffed with Spinach and Boursin Cheese
Merlot Demi-Glace
Oven-Roasted Truffled Frites
Sample Recipe:
White Chocolate Cherry Cheesecakes for Two
Date Night: Special Occasion :
Remaining Dates and Times in Greenwood, MS
Venues:
FAC = Viking Facility, D = Demo Theater, Bar = Bar, HO = Hands-on Kitchen, AS = Appliance Showroom, OG = Outdoor Grill, OS = Off Site, RF = Retail Floor, SK = Showcase Kitchen, TC = Training Center, WT = Wine Tasting Room