Black Tie Entertaining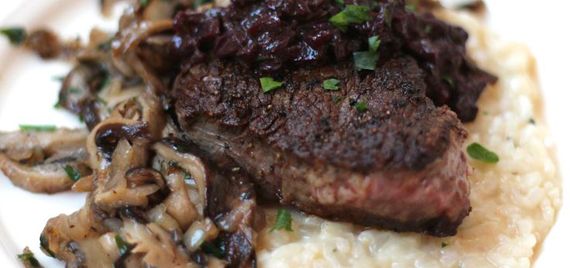 This celebratory, sophisticated menu is ideal for guests lending a hand in the kitchen while spending some memorable moments together.
Crab Turnovers
Plain Short Pastry
Mixed Greens with Gorgonzola, Pears, and Sugared Pecans
Pan Seared Filet of Beef with Mushroom Ragout
Truffled New Potatoes
Individual Molten Chocolate Cakes
Cr¿me Fraiche
Adult classes are designed for students 16 years of age or older. (Note: Students must be 21 years of age to consume alcohol.)
Consuming raw or uncooked shellfish and meats may increase your risk of food-borne illness, especially if you have certain medical conditions.
Black Tie Entertaining :
Remaining Dates and Times in Greenwood, MS
Venues:
FAC = Viking Facility, D = Demo Theater, Bar = Bar, HO = Hands-on Kitchen, AS = Appliance Showroom, OG = Outdoor Grill, OS = Off Site, RF = Retail Floor, SK = Showcase Kitchen, TC = Training Center, WT = Wine Tasting Room