Date Night: Divine Dinner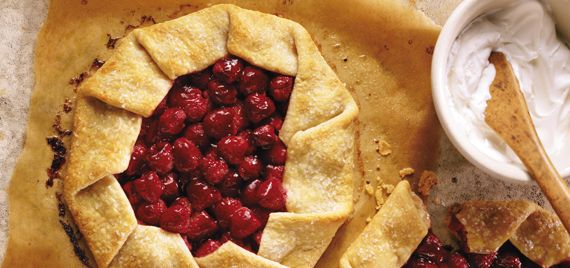 One of the great pleasures in life is savoring a divine dinner with someone dear to your heart. Ready to sweep that special someone off their feet? We have just the right romantic recipes for an easy yet elegant evening. Raspberries, filets, salmon and souffles - all ideal ingredients for the perfect date night dinner.
SKILLS AND TECHNIQUES Grilling filet mignon and testing for doneness; creating crusty cross-hatch grill marks; caramelizing shallots; making compound butter; searing salmon and testing for doneness; making a special twist on pesto; baking a savory souffle; making perfect tart dough; shaping and baking a rustic tart.
Adult classes are designed for students 16 years of age or older.
Consuming raw or uncooked shellfish and meats may increase your risk of food-borne illness, especially if you have certain medical conditions.
Recipes:
Grilled Petite Filet Mignons with Caramelized Shallot Bacon Butter
Seared Salmon Medallions with Spring Pea Pesto
Individual Sweet Potato Soufflés
Rustic Raspberry Frangipane Tart
Sample Recipe:
Baby Greens with Honey Balsamic Vinaigrette
Date Night: Divine Dinner :
Remaining Dates and Times in Greenwood, MS
Venues:
FAC = Viking Facility, D = Demo Theater, Bar = Bar, HO = Hands-on Kitchen, AS = Appliance Showroom, OG = Outdoor Grill, OS = Off Site, RF = Retail Floor, SK = Showcase Kitchen, TC = Training Center, WT = Wine Tasting Room