Date Night: That's Amore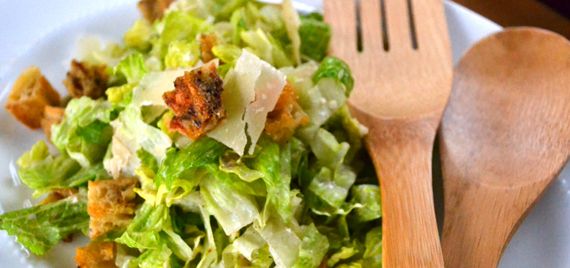 Lauded as the King of Cool, legendary crooner Dean Martin's "That?s Amore" rocketed to the top of the charts back in 1953. Just about everyone recognizes the unforgettable line from his megahit, "When the moon hits your eye, like a big pizza pie, that's amore." After all these years, Martin's catchy tune still remains an Italian-American classic. As you may know, amore is the charming Italian term for love. Prepare yourself to fall madly for our menu in this bellissimo class for couples.

Adult classes are designed for students 16 years of age or older.

Consuming raw or uncooked shellfish and meats may increase your risk of food-borne illness, especially if you have certain medical conditions.
Recipes:
Scampi with Parmesan Truffle Bread
Grilled Filet Mignons with Porcini Demi-Glace
Arancini
Individual Raspberry Pies in Mini Mason Jars
Sweet Flaky Pie Pastry
Sample Recipe: Caesar Salad with Lemon-Pepper Croutons
Bonus Recipe: Homemade Vanilla Ice Cream
Date Night: That's Amore :
Remaining Dates and Times in Greenwood, MS
Venues:
FAC = Viking Facility, D = Demo Theater, Bar = Bar, HO = Hands-on Kitchen, AS = Appliance Showroom, OG = Outdoor Grill, OS = Off Site, RF = Retail Floor, SK = Showcase Kitchen, TC = Training Center, WT = Wine Tasting Room