Champagne Cocktail Party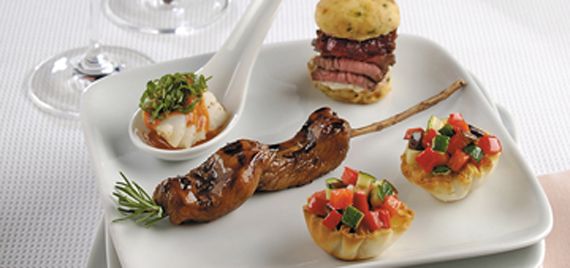 Create a cocktail party that is relaxed, entertaining and magically memorable. Amaze your guests with perfect little palate teasers inspired by the season.
SKILLS AND TECHNIQUES Making melt-in-your-mouth biscuits; cooking beef to perfection and testing for doneness; grilling indoors; steaming fish for the ultimate "fast food"; making easy curry sauce; roasting vegetables.
Adult classes are designed for students 16 years of age or older.

Consuming raw or uncooked shellfish and meats may increase your risk of food-borne illness, especially if you have certain medical conditions.
This class is currently not available at this location. Please check our calendar for available class offerings.
Or check out these classes: