Cajun and Creole Cooking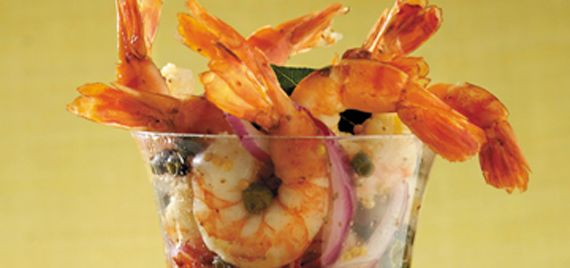 Cajuns and Creoles have a grand time sharing passionately prepared food with family and friends. In Louisiana, where the living is slow and easy, the cuisine has managed to maintain its originality and local flavor. Learn the culinary secrets of the Bayou State while developing an understanding of the unique culture. Too much fun to miss!
SKILLS AND TECHNIQUES Making a dark roux; pan-searing pork tenderloin; making melt-in-your-mouth tender biscuits; peeling and deveining shrimp; making court bouillon for poaching shrimp.
Adult classes are designed for students 16 years of age or older.

Consuming raw or uncooked shellfish and meats may increase your risk of food-borne illness, especially if you have certain medical conditions.
Recipes:
Chicken and Andouille Gumbo
Cajun Pickled Shrimp
Blackened Pork Tenderloin with Sweet Potato Biscuits and Creole Mustard Sauce
Sample Recipe:
Praline Ice Cream
Bonus Recipe:
New Orleans Mint Juleps
Cajun and Creole Cooking :
Remaining Dates and Times in Greenwood, MS
Venues:
FAC = Viking Facility, D = Demo Theater, Bar = Bar, HO = Hands-on Kitchen, AS = Appliance Showroom, OG = Outdoor Grill, OS = Off Site, RF = Retail Floor, SK = Showcase Kitchen, TC = Training Center, WT = Wine Tasting Room