Date Night: In Rio de Janeiro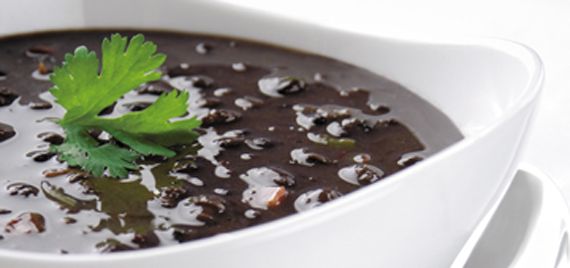 With golden, sandy beaches, sparkling blue waters and tropical green forests, Rio de Janeiro is easily one of the most striking cities in the world. Known as Cidade Maravilhosa (Marvelous City), the impossibly beautiful people of Rio are world-renowned for their colorful Carnival, dancing the samba and their exceedingly easy-going lifestyle. Learn how to slowly savor the foods of Brazil in this charming workshop for couples.
SKILLS AND TECHNIQUES Working with traditional Brazilian ingredients; making a pureed soup; peeling, slicing and cooking plantains; searing and roasting pork; testing pork for doneness; resting and slicing pork; balancing flavors; whipping cream to perfect peaks.
Pricing for date night classes are per person.
Adult classes are designed for students 16 years of age or older.
Consuming raw or uncooked shellfish and meats may increase your risk of food-borne illness, especially if you have certain medical conditions.
This class is currently not available at this location. Please check our calendar for available class offerings.
Or check out these classes: