From Farm to Table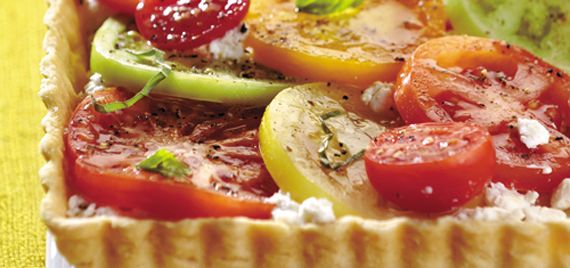 Modern food processing and worldwide distribution of food make most foods available year-round, but eating seasonally allows you to enjoy the ripest and freshest foods at their peak. Buying fresh, locally grown foods is good for your local economy, good for family farmers, and good for your family's health. Farm-fresh foods are actually higher in nutrients - and taste better! Also, visiting farmers markets provides an exciting opportunity to try new foods seldom seen in grocery stores! Rare treasures such as lipstick peppers, watermelon radishes and Brandywine tomatoes await. Sign up for our farmers market-inspired workshop, and learn how to cook fresh fabulous foods with the seasons.

SKILLS AND TECHNIQUES Cooking fresh, whole seasonal foods; learning how to make sustainable food choices; following recipes that adapt to the changing seasons; making and properly seasoning soup; making a vinaigrette; rolling out pie dough; lining a tart pan; baking tart shells "blind" (empty); making a gratin.

Adult classes are designed for students 16 years of age or older. (Note: Students must be 21 years of age to consume alcohol.)
Adult classes are designed for students 16 years of age or older.
Consuming raw or uncooked shellfish and meats may increase your risk of food-borne illness, especially if you have certain medical conditions.
This class is currently not available at this location. Please check our calendar for available class offerings.
Or check out these classes: