Date Night: French Dinner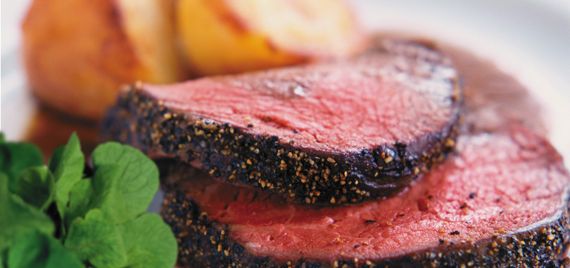 Need a little help impressing your date? Well we don't have roving musicians or a view of Notre Dame, but we will prepare the same French classics that people are willing to fly across the ocean to experience. On your romantic culinary date night, you'll enjoy an unforgettable evening learning to prepare sumptuous food with your special someone. Or, show your loved one that you care by preparing our romantic menu at home with your new-found cooking skills. And you thought food this good only existed in Paris.

SKILLS AND TECHNIQUES Preparing classical French dishes; selecting and evaluating fresh seafood; cooking scallops; making French sauces; cooking beef and testing for doneness; flambeing; roasting; making crepes; learning proper techniques for whipping cream.


Pricing for date night classes are per person.
Adult classes are designed for students 16 years of age or older.
Consuming raw or uncooked shellfish and meats may increase your risk of food-borne illness, especially if you have certain medical conditions.
Recipes:
Coquilles St. Jacques (Gratinéed Sea Scallops)
Steak au Poivre (Peppercorn-Crusted Filet Mignon with Flambéed Cognac Sauce)
Garlic Roasted Potatoes
Chocolate Crêpes with Fresh Raspberries and Grand Marnier Crème Chantilly
Sample Recipe:
French Green Salad
Date Night: French Dinner :
Remaining Dates and Times in Greenwood, MS
Venues:
FAC = Viking Facility, D = Demo Theater, Bar = Bar, HO = Hands-on Kitchen, AS = Appliance Showroom, OG = Outdoor Grill, OS = Off Site, RF = Retail Floor, SK = Showcase Kitchen, TC = Training Center, WT = Wine Tasting Room