A Taste of Italy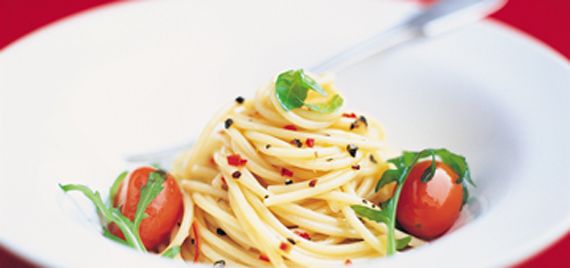 Entertain with a menu that is simple to make, Italian in nature and great for serving guests. You'll have so much fun cooking up lavish Italian fare, you won't even realize you're learning. Our Italian classes sell out quickly, so sign up today.
SKILLS AND TECHNIQUES Grilling to perfection; making custard; cooking with fresh herbs; making a traditional Italian sauce; searing chops; cooking pasta; whipping and folding egg whites.
Adult classes are designed for students 16 years of age or older.
Consuming raw or uncooked shellfish and meats may increase your risk of food-borne illness, especially if you have certain medical conditions.
This class is currently not available at this location. Please check our calendar for available class offerings.
Or check out these classes: