Dinner with Tandy Wilson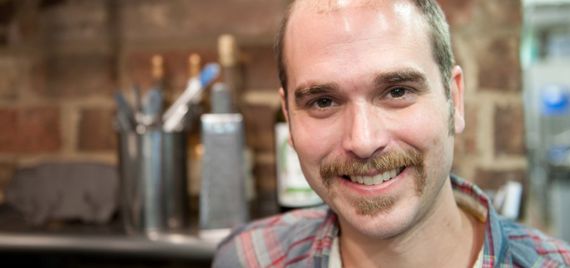 Menu for Friday Night:
Homemade Ricotta Bruschetta with Peas and Salmon
Fusili with Cauliflower, Tomato, and Pecorino
Sausage with Apples, Lemons, and Red Onion and Nana's Cheese Grits
Cinnamon Toast with Crema, Blackberry Preserves, and Pecans
Menu for Saturday Night:
Clams with Garlic, Cauliflower, and Kale
Broccoli Salad with Alici Dressing and Grit Crumbs
Country Ham with Grana Padano, Garum, and Red Onion
Spaghetti and Meatballs with Grana Padano and Focaccia Toast
Buttermilk Panna Cotta with Crema and Gingersnap Coconut Crumbs
Adult classes are designed for students 16 years of age or older.
Consuming raw or uncooked shellfish and meats may increase your risk of food-borne illness, especially if you have certain medical conditions.
This class is currently not available at this location. Please check our calendar for available class offerings.
Or check out these classes: