Dinner with Cole Ellis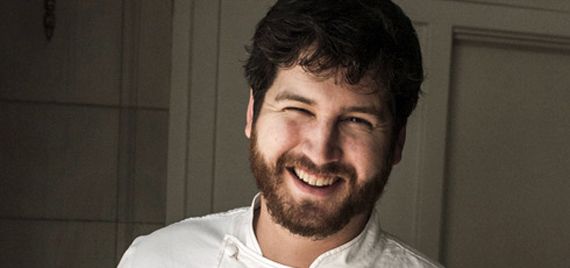 Influenced by his father's legacy, Cole Ellis' driving ambition was to bring the finest meats and seafood to the Missisppi Delta. A graduate of the Culinary Institute of Charleston and former Sous Chef of The Capitol Grill in Nashville, Chef Ellis is now the Executive Chef and Owner of Delta Meat Market in his hometown of Cleveland, Mississippi. Catering to the needs and tastes of the local Delta community, Delta Meat Market offers fresh ground beef, cured hams, house-smoked bacon, hand-crafted cheeses, fresh vegetables, and specialty grocery items such as local grits, beer and coffee.
FIRST COURSE
Smoked Gulf Oysters with Tabasco buttermilk vinaigrette, and green tomato chow chow
SECOND COURSE
Two Dog Farms heirloom tomato pie
THIRD COURSE
Buttermilk poached Beaver Dam Farms chicken with homemade ricotta cavatelli and summer vegetable purloo
FOURTH COURSE
Buttermilk Panna Cotta with local blueberry compote, peach butter, and bourbon barrel aged maple syrup
Adult classes are designed for students 16 years of age or older.
Consuming raw or uncooked shellfish and meats may increase your risk of food-borne illness, especially if you have certain medical conditions.
This class is currently not available at this location. Please check our calendar for available class offerings.
Or check out these classes: