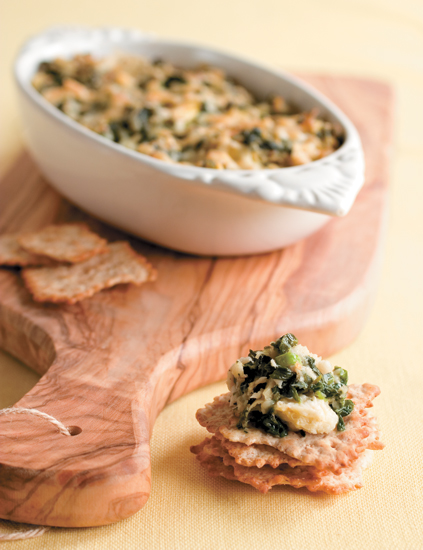 Spinach and Artichoke Dip with Catfish
3 U.S. Farm-Raised Catfish Fillets, baked and flaked
1-pound bag frozen chopped spinach, defrosted and drained
1 8.5-oz can artichokes, drained
¾ cup Parmesan cheese, grated and divided
½ cup green onions, diced
1 cup mayonnaise
2 tablespoons fresh garlic, chopped
1 teaspoon hot sauce
Salt and pepper to taste
1. Preheat oven to 350º F.
2. Squeeze excess moisture out of spinach and artichokes.
3. Combine ½ cup Parmesan cheese and all remaining ingredients in large bowl. Transfer to glass baking dish; sprinkle with remaining ¼ cup cheese.
4. Bake 40 minutes or until hot in the middle and golden brown.
5. Serve warm with your favorite crackers.
Serves 4
Recipe provided by The Catfish Institute.