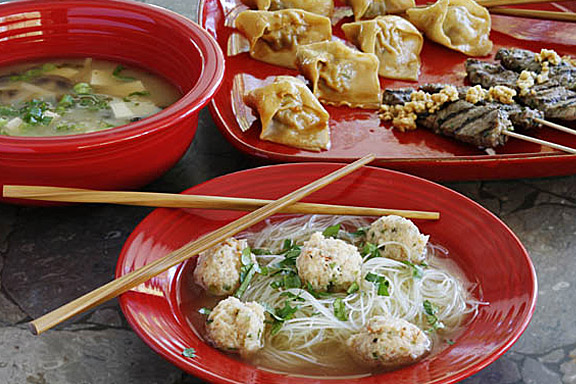 Asian Soups and Starters

Chop Suey may have been America's introduction to the cuisine of the Orient, but over the years regional Chinese, Vietnamese and Thai cuisines have become an important part of the American culinary landscape.

This month's menu is a fun menu to help you beat the winter doldrums. Beef Sate and Spicy Pork Wontons with Sesame Dipping Sauce lead the menu, followed by two delicious soups, Asian Meatball Soup and Hot and Sour Soup. For dessert, why not serve the Sweet Sticky Rice with Mango or the Tropical Tapioca recipes on this site.