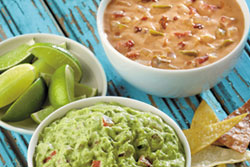 Fun Summer Recipes for Kids

Whether your child is interested in becoming a chef - or just wants to cook and enjoy great food - these original recipes from the Viking Cooking School will introduce them to fun flavors in the kitchen, just in time for summer. To find a cooking school near you, visit vikingcookingschool.com.

Kids and teens classes include the American Summer Tour, Summer Essentials, One-day Culinary Basics, Classic Steakhouse, From Farm to Table, Special Mother's Day Dinner, Pizza Party, and Mother-Daughter Tea Party.