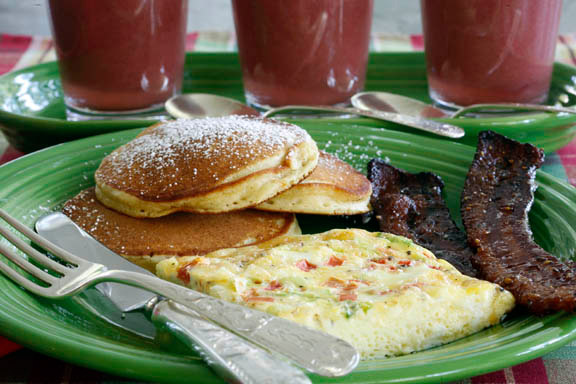 Holiday Brunch

If you're hosting holiday guests you most likely have two goals. First, you want your guests to feel welcomed and to enjoy themselves. Second, you'd like to enjoy yourself, too. This month's menu for an easy holiday brunch allows you to achieve both goals--all without a lot of stress.

Chilled Cranberry Soup is a delicious make-ahead starter that your guests can enjoy while you bake up our Best Baked Eggs and Brown Sugar and Black Pepper Bacon. Whip up the batter for some luscious Orange-Ricotta Pancakes before your guests arrive.

Pick up a fresh fruit salad from the supermarket, brew up a pot of coffee and enjoy a delicious holiday brunch with these simple recipes.