Planning and Design Resources | Featured Designer
Randi Skiffington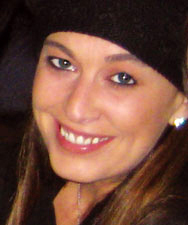 Randi Skiffington often works on projects with her ex-husband, Joe Skiffington, who specializes in building luxury homes in picturesque settings near Lake Winnipesaukee. Most of the homes he builds range from $2 million to $8.5 million and are primarily vacation homes. Working together, the two provide what Randi Skiffington describes as a turnkey service. "We take care of all our clients' needs so that everything is set up when they arrive," she says. "Even the beds are made. All they have to do is bring their food and their children."
Viking products play an important role in the design of these large, rustic homes with a contemporary flair, according to Randi. "Most owners are 'huge entertainers' and do their own cooking," says Randi. In the Lake Region, she adds, homeowners often have eight to ten visitors on a weekend, depending on the season.
Built and based around entertaining friends, one of Joe's most recent model homes has multiple living spaces, including six different private suites. It includes several Viking products in the large, open concept kitchen. In addition, Viking products appear in the screened porch, wet bar, lower level bar and carriage house.
Both Randi and Joe Skiffington say that Viking products play an integral role in their designs because other lines do not offer the same wide range of options in terms of size and color palette. "There is so much you can do in terms of kitchen design and setup, but only with Viking can you get everything you want," says Randi.
For more information about Randi, visit
www.interiorsbyrandi.com
or
www.skiffingtonhomes.com
- or download a PDF of her story
here
.
See
more
of Randi's photos.