Basic Knife Skills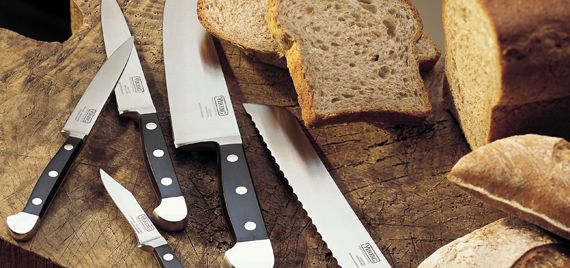 Minimize waste, save time, prevent accidents and feel confident using your knives once you've honed your skills under the direction of our experienced instructors. Use our signature Viking knives to master proper chef knife techniques for chopping, mincing, slicing, dicing, julienning and cutting into chiffonade. Our capable staff will instruct you on the selection, care and proper use of cutlery, along with the art of maintaining a sharp knife. At the end of class, your instructor will prepare a delicious dish utilizing the product of your knife work.

Adult classes are designed for students 16 years of age or older. (Note: Students must be 21 years of age to consume alcohol.)

Consuming raw or uncooked shellfish and meats may increase your risk of food-borne illness, especially if you have certain medical conditions.
This class is currently not available at this location. Please check our calendar for available class offerings.
Or check out these classes: