Sustainable Seafood Workshop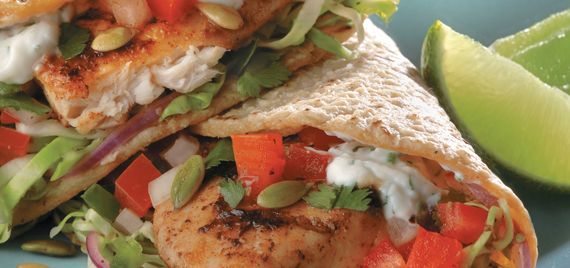 These days, it's tough to know which fish and shellfish are fresh, wholesome and eco-friendly. In this exciting workshop, we'll prepare spectacular seafood dishes from around the world that you'll love making at home. We'll talk about the importance of buying seafood from sustainable sources, and provide recommendations on which seafood to buy (or avoid) in your area. After defining the meaning of "sustainable seafood," we'll share some thoughts about how we can each become "stewards" of our oceans.

SKILLS and TECHNIQUES Learning to make sustainable seafood choices; determining the freshness of fish; choosing the best cooking methods for various types of fish; marinating, grilling and pan-searing fish; making a seafood stew; working with sushi-grade fish; cleaning and cooking shellfish; making crackers; preparing a traditional Mexican salsa and Asian-style glaze for fish.

To learn about seafood sustainability and Seafood Watch cards with the best fish choices for your region, visit Monterey Bay Aquarium's web site at www.mbayaq.org.

Adult classes are designed for students 16 years of age or older. (Note: Students must be 21 years of age to consume alcohol.)


Consuming raw or uncooked shellfish and meats may increase your risk of food-borne illness, especially if you have certain medical conditions.
This class is currently not available at this location. Please check our calendar for available class offerings.
Or check out these classes: