The Great Pumpkin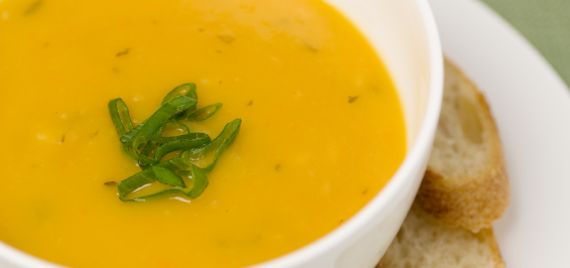 Pumpkins have been purported to remedy snakebites, stave off evil spirits and "cure" freckles. Both pilgrims and Native Americans savored sweet, meaty pumpkins at the original Thanksgiving feast in 1620. Today, this hearty squash, rich in fiber, potassium and vitamin A, is still a seasonal favorite. Join us in our gorgeous tribute to fall's most popular squash.

Adult classes are designed for students 16 years of age or older. (Note: Students must be 21 years of age to consume alcohol.)

Consuming raw or uncooked shellfish and meats may increase your risk of food-borne illness, especially if you have certain medical conditions.
This class is currently not available at this location. Please check our calendar for available class offerings.
Or check out these classes: