Argentine Steakhouse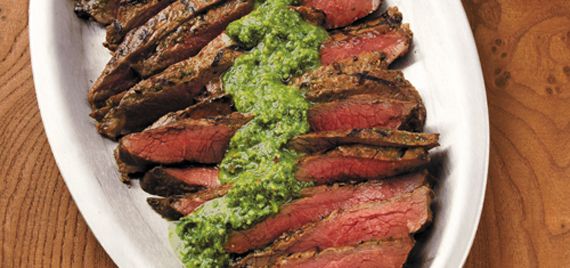 Argentina is home of the fabled Gauchos - those rough and tough cowboys who tend to their cattle on the wide rolling plains of the Pampas. There, they barbecue huge amounts of meat over live fire with traditional accompaniments including the not-to-be-missed national condiment - Chimichurri Sauce. In an Argentine Steakhouse, this rustic, outdoor barbecue or asado (literally translated "roast") has been brought indoors for all to enjoy. In our beefy workshop, we?ll recreate the magic of an Argentine Steakhouse with all the passion and intensity of the tango.
SKILLS AND TECHNIQUES Filling and shaping empanadas; roasting and marinating peppers; grilling skirt steak and testing for doneness; creating crusty grill marks; making a sauce; roasting potatoes.
Adult classes are designed for students 16 years of age or older. (Note: Students must be 21 years of age to consume alcohol.)
Consuming raw or uncooked shellfish and meats may increase your risk of food-borne illness, especially if you have certain medical conditions. 
This class is currently not available at this location. Please check our calendar for available class offerings.
Or check out these classes: