Italian Pasta Party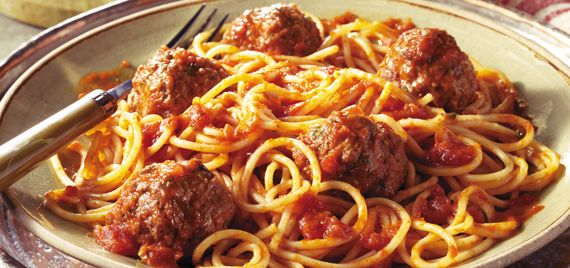 Americans overwhelmingly favor Italian cuisine over all other foreign fare according to numerous national polls. When asked their favorite Italian food, folks gush about their passion for pasta. So gather your family and friends for an Italian pasta party featuring fresh pasta made from scratch, silky homemade sauces, and moist, melt-in-your-mouth meatballs. Enjoy the ultimate cozy comfort food with recipes that celebrate the Italian way of life and satisfy your soul. Ciao!
SKILLS AND TECHNIQUES Making fresh pasta from scratch; rolling fresh pasta into spaghetti and ravioli; preparing perfectly balanced tomato sauce and creamy alfredo sauce; making tender homemade meatballs.
Complete Adult classes are designed for students 16 years of age or older. (Note: Students must be 21 years of age to consume alcohol. Bringing alcohol to class is prohibited due to state liquor laws and other restrictions.)
Consuming raw or uncooked shellfish and meats may increase your risk of food-borne illness, especially if you have certain medical conditions. 
Recipes:
Fresh Spaghetti
Hand-Rolled Ravioli
Mama's Meatballs
Sauce Pomodoro
Alfredo Sauce
Sample Recipes:
Italian Salad
Pistachio Gelato
Bonus Recipe:
Perfect Pesto
Italian Pasta Party :
Remaining Dates and Times in Atlantic City, NJ
Venues:
FAC = Viking Facility, D = Demo Theater, Bar = Bar, HO = Hands-on Kitchen, AS = Appliance Showroom, OG = Outdoor Grill, OS = Off Site, RF = Retail Floor, SK = Showcase Kitchen, TC = Training Center, WT = Wine Tasting Room