Gingerbread House Workshop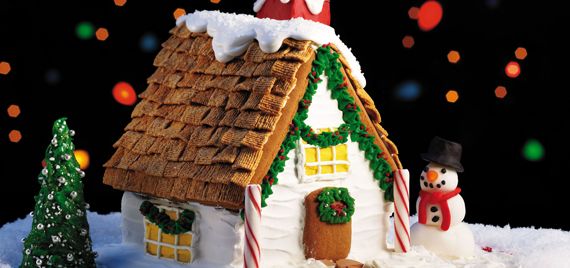 Parent and child have the opportunity to bond while decorating adorable pre-constructed gingerbread houses. Have fun creating royal icing snowmen and majestic holiday trees adorned with premium sprinkles, sparkly decoratifs, and colorful sanding sugars. Your gingerbread house will come alive with candies, gumdrops, peppermints, sprinkles, cookies and more. Start a family tradition that will carry on for generations.  Ages 7 and up.

All pricing is PER PERSON with NO EXCEPTIONS. Every child must be accompanied by at least one adult in this FAMILY class. Children are not allowed to attend without an adult. (Limit two children per adult.) Every adult and every child attending class are required to pay class tuition. Price PER PERSON includes a pre-constructed gingerbread house, royal icing, premium decorating materials, snacks, and a delicious holiday beverage.
Adult classes are designed for students 16 years of age or older.
Consuming raw or uncooked shellfish and meats may increase your risk of food-borne illness, especially if you have certain medical conditions.
This class is currently not available at this location. Please check our calendar for available class offerings.
Or check out these classes: