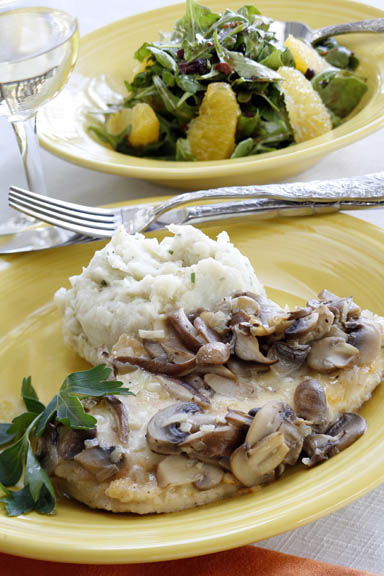 Citrus Season

Entertain your friends this winter with a menu that features one of the season's best ingredients: Citrus.

Start off with a make-ahead hors d'oeuvre of Citrus Salmon Butter to spread on toasted baguette slices and then move into the dining room for a starter of Mixed Greens with Orange, Olive and Fig dressing.

The main dish gets a little zing from some fresh lemon juice, but it's the truffle oil, mushrooms and brie that star in this Truffle and Brie Chicken Marsala. The bonus with the recipe is that it can be made ahead and baked just before serving. The truffle-scented chicken pairs beautifully with a creamy Cauliflower Mash that also has a hint of lemon.

For dessert, enjoy a towering three-layer Citrus Chiffon Cake that's spread with a luscious Citrus Curd.