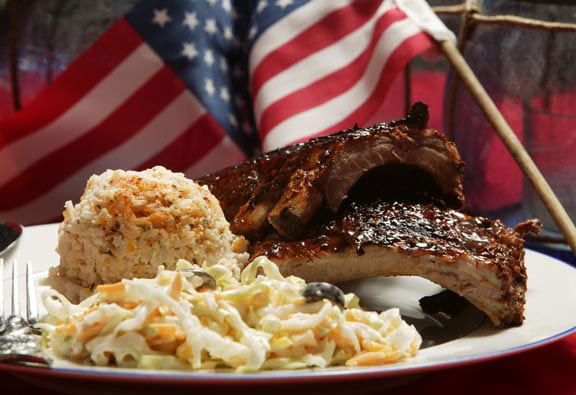 Summer Barbecue



July is the perfect month to hit the grill, and this menu offers up a bevy of recipes to get you started. A smoky starter of Grilled Corn Salsa is ideal for summer entertaining, paired with tortilla chips and Mexican beer.

My "Secret" Baby Backs are no longer a family secret, and the recipe will help you turn out perfect ribs without spending hours over the grill. Add sides of Chile Cheese Rice and Corny Coleslaw, you'll have a barbecue that just can't be beaten.

Finish the meal with some of summer's seasonal peaches, served up in quick Peaches Foster with easy Pecan Shortbread and store-bought vanilla ice cream.

This is a simple-to-prepare menu that's quick and easy enough for weeknight entertaining, and most of the recipes can be made ahead. So go ahead and fire up your Viking outdoor grill and get grillin'!