Viking Kitchen Design Competition | Featured Designer
Christopher J. Grubb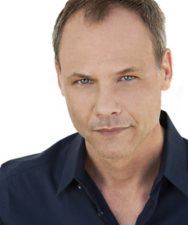 Christopher Grubb is the founder and president of ARCH-INTERIORS Design Group, Inc. based in Beverly Hills, California and is the seventh monthly winner in the 2015 Viking Kitchen Design Competition.
ARCH-INTERIORS Design Group, Inc. is an internationally recognized and award-winning interior and exterior design firm with expertise in residential, commercial, hospitality, retail, healthcare and beauty projects. Based in Beverly Hills, California, ARCH-INTERIORS was established in 1994 by Christopher J. Grubb, who has become a prominent expert in the industry. The Design Group combines extraordinary talent and global experiences to create spaces, nationally and worldwide, that can be as "cutting edge" or "timeless" as the exceptionality of each of its clients.
ARCH-INTERIORS is regularly profiled in national and international magazines, books, television, radio and other media outlets. Los Angeles Home & Décor magazine named ARCH-INTERIORS one of Los Angeles' Top 10 interior design firms and World Architecture Magazine in Hong Kong devoted an entire issue to over 50 of the design group's projects. Most recently, the firm had the distinction of winning both silver and gold for their penthouse project at The Residences at W Hollywood from the International Property Awards.
The clients of the winning Viking kitchen design had a desire to combine the kitchen, breakfast nook and family room into a "great room" to accommodate both indoor and outdoor living for their family. "In this effort the kitchen was of great importance to them and their request was for something contemporary but not too modern," said Christopher Grubb. "We incorporated Viking Appliances because of their bold design with a commercial kitchen edge," Grubb added. "The stainless finish made a strong contemporary statement that complimented the design and with an active family, the appliances are the quality Viking is known for."
To anchor the "cooking" side of the room, full height cabinetry surrounds the Viking range and "frames" it while an oversized hood fan adds drama to the space. Because the Viking appliances were in view, porcelain with metallic finishes in grays were chosen as a back splash to complement the appliances and the variation of grain in the gray wood tones of the cabinetry. The island includes a microwave drawer as opposed to a built in to not interrupt the clean cabinetry.