Planning and Design Resources | Featured Designer
Joe Tedesco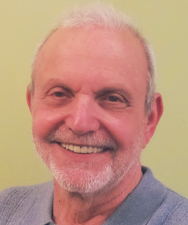 With 50 years of experience in the business, Joseph Tedesco is the sole proprietor of Kitchens by Tedesco LLC., a small kitchen design and remodeling company servicing the northern and central New Jersey for the last 42 years.
As a NJ Licensed Home Improvement Contractor, Joe is on-site and hands-on with his crew for each and every kitchen from inception to completion. Kitchens by Tedesco takes into consideration the timelines and budget of each client to provide options that best suit those needs. As a trained and accomplished kitchen designer, with extensive knowledge and a lifetime of experience in residential home construction, Joe takes ownership of the full process, from consultation, design, and product selections, to installation of cabinets, countertops, tile work, and appliances. The team includes licensed electricians and plumbers to provide additional expertise and execution of all aspects of every kitchen.
Beautiful designs are often met with challenges once applied to the structure of the unique space to work within. Having a solid construction background enables Joe to proactively identify any potential roadblocks between the client's vision and the final product, and work through all possibilities to provide the most fit solutions that ultimately meets or exceeds the client's expectations.
For this kitchen, Joe and his client went for a classic, timeless design, with top-of-the-line materials and finishes, intricate details, and uniquely customized elements. From custom cherry wood cabinets with integrated raised end panels, detail and depth of the molding application, artistically designed backsplash, and unique granite countertops with double ogee edge and tiger paw design over the corbels on the island, this kitchens all about the details.
In order to carry out the client's vision of a 48", 8 burner Viking gas range, and a matching vented hood, Joe identified some challenges to met within this space. Applying his extensive knowledge of residential home construction, he was able to reposition structural components of the home's framing in order to get the proper sized ducting to the outside of the house, in order to properly ventilate the high CFM hood.
Adding an additional farm sink to the outside wall was also proactively identified as potential roadblock based on the current plumbing of the home. An in-depth understanding of the possibilities for routing the piping to the second sink location ultimately allowed the team to bring the vision to life.
The final product; a beautiful and functional kitchen for cooking, family dinners, and holidays and gatherings for years to come.
For more information on Joe Tedesco or Kitchens by Tedesco LLC, check out www.kitchensbytedesco.com.