Planning and Design Resources | Featured Designer
Jennifer Ho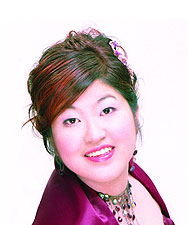 Jennifer Ho's clients wanted the kitchen in their new home to look contemporary, clean-cut and glossy — and they knew stainless steel Viking products would play an important role in it. "When they asked us to design the kitchen, they had already decided they wanted a Viking rangetop," says Ho. "Both husband and wife are very detail oriented and they wanted matching products. Viking was the perfect brand because it offers so many options and everything can be coordinated."
De Anza Interior did the interiors for the entire house and Ho, who often works closely with her mother, designed the kitchen. Vibrant euro-style cabinetry and sleek stainless steel Viking products worked beautifully together to create the look Ho's clients desired.
While Ho was working on the installation of the kitchen, the De Anza Interior showroom burned down as the result of a fire that started in an adjacent restaurant. The plans for the kitchen were lost in the fire.
"The first thing we did after the fire was contact our clients and let them know we were still here," says Ho. Operating from a makeshift office at home, she and her family did whatever needed to be done to complete the projects they had been working on before the fire. "I stood there on the site of this kitchen and backtracked the design details," says Ho. "This was not as easy as other projects, but the results were spectacular!"
For more information about Jennifer, visit
deanzainterior.com
- or download a PDF of her story
here
.
See
more
of Jennifer's photos.