Planning and Design Resources | Featured Designer
Lauren O'Donnell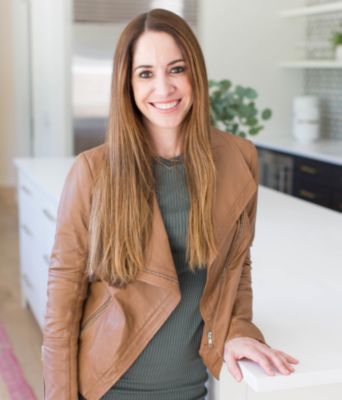 Viking Range, LLC, the leader in residential kitchen technology, has named Lauren O'Donnell as the 2021 Designer of the Year. Lauren is the principal designer at Lauren O'Donnell Interiors and is the second monthly winner in the 2021 Viking Kitchen Design Competition. Designers from around the United States are vying for the coveted honor to become the 2021 Viking Designer of the Year.
Lauren describes the project below:

You've heard it before and I'll say it over and over - the kitchen is the heart of the home so I always think big, which is exactly what I did with this kitchen. I immediately envisioned high contrast, a large island and a 48" range for this contemporary twist on a classic design. The symmetry and balance that I was able to create for this space made for the perfect opportunity to highlight this gorgeous range. Plus, the ample light that flooded the room created the perfect setting for the high contrast in colors and finishes. The ideal kitchen allows for a large workspace close to the range, which is exactly what we achieved here with the large island. No details were left out of this design, which is why incorporating the panel ready dishwasher was the right choice - we didn't want to take away from the details in the windows, doors, range, waterfall edge or overall balance of the space. Sometimes appliances are best left unnoticed - which helps the kitchen feel like more of an extension of the rest of the home and less utilitarian. The outcome was a clean, classic and balanced design with elevated finishes, fixtures and appliances that brought it to the next level and created the perfect space for entertaining, cooking and even crafts with the kids.

More about Lauren and Lauren O'Donnell Interiors:
Lauren O'Donnell Interiors is a full service residential interior design studio in Chico, California. We specialize in custom new builds, remodels and everything in between throughout Northern California and beyond. Our team has extensive knowledge, experience and passion for design which gives us the ability to create the fresh, classic and unique designs that our clients are looking for. To learn more about Lauren O'Donnell Interiors, visit laurenointeriors.com.