Celebration Brunch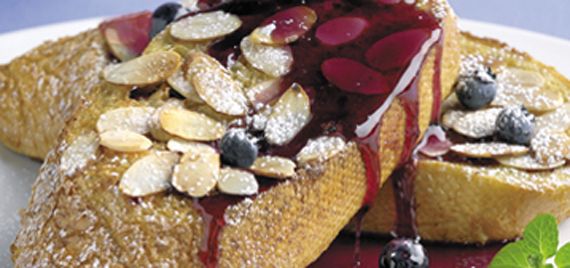 Traditional breakfast fare gets a magical makeover in our celebratory brunch workshop. With this elegant-but-simple menu, many of the recipes can be prepared ahead. So, relax and enjoy the meal with your guests over a steaming cup of cafe au lait. Our delightful brunch menu will ensure the success of any special occasion - from holiday parties to baby showers and bridesmaids' brunches - the possibilities are endless!
SKILLS AND TECHNIQUES Learning exciting and essential tips for creating a uniquely delicious brunch; making custard; cooking eggs; working with puff pastry; making and glazing a fresh fruit tart.
Adult classes are designed for students 16 years of age or older. (Note: Students must be 21 years of age to consume alcohol. Bringing alcohol to class is prohibited due to state liquor laws and other restrictions.)

Consuming raw or uncooked shellfish and meats may increase your risk of food-borne illness, especially if you have certain medical conditions. 
Recipes:
Almond-Crusted French Toast with Blueberry Maple Syrup
Baked Eggs Florentine in Crispy Ham Cups
Sweet Bell Pepper "Hash Browns"
Apple Turkey Sausage
Fresh Fruit Tart
Sample Recipe:
Café au Lait
Bonus Recipe:
Raspberry Bellini
Celebration Brunch :
Remaining Dates and Times in Greenwood, MS
Venues:
FAC = Viking Facility, D = Demo Theater, Bar = Bar, HO = Hands-on Kitchen, AS = Appliance Showroom, OG = Outdoor Grill, OS = Off Site, RF = Retail Floor, SK = Showcase Kitchen, TC = Training Center, WT = Wine Tasting Room