Viking Named One of the Best Cookware Brands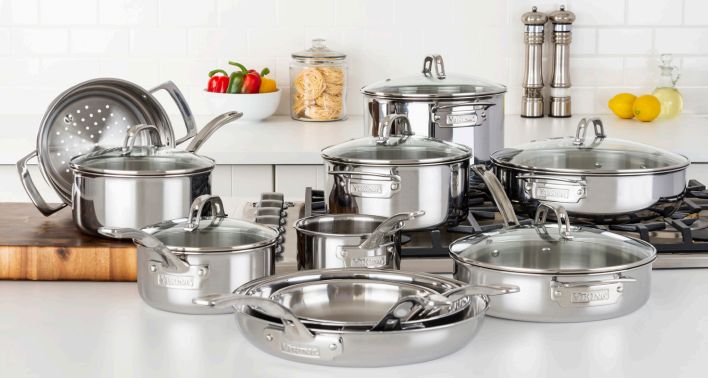 Viking was recently in an article with Tasting Table entitled "20 Best Cookware Brands, Ranked." Tasting Table is a digital media company trusted by food and drink enthusiasts wanting to read about the best of the best in the industry. Tasting Table researched some of the top-performing brands on the market today and compiled a list of some of their favorite cookware.
Viking's stainless steel collection was selected as one of the top cookware brands. Specifically, the three-play stainless steel roasting pan is famous for its oval shape, promoting optimal heat retention. Another popular Viking cookware product is the three-play stainless steel dutch oven, with a high rating for the shape of its pot being helpful when it comes to boiling, saut¿ing, and making soups.
View Article