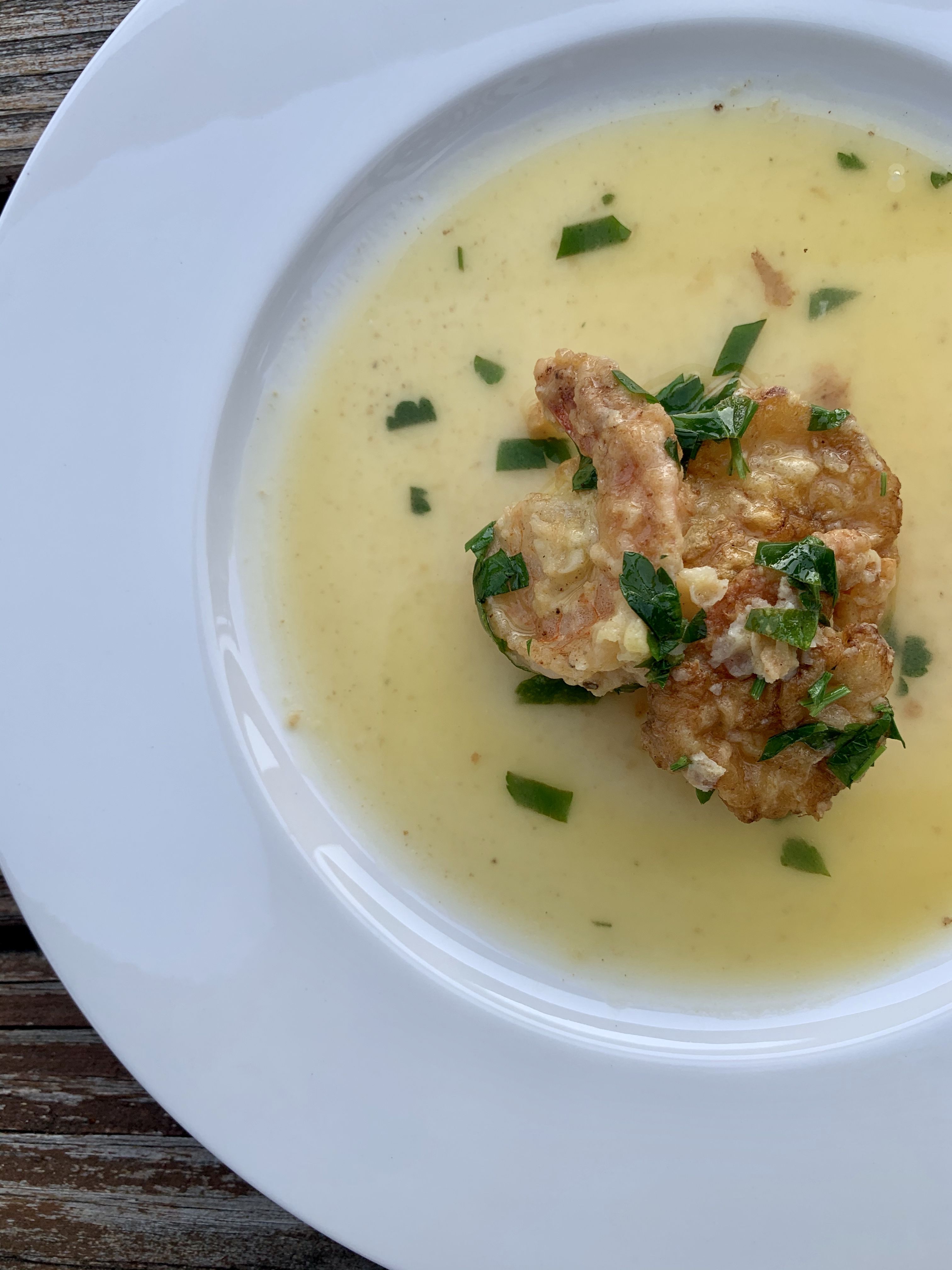 Shrimp Francese
Serves 4
Ingredients
2 tbsps butter
2 tbsps olive oil
1/2 cup flour
3 eggs plus 2 tbsps water
1 lb shrimp (peeled & deveined)
2 garlic cloves (smashed)
1/2 cup chicken stock
2 lemons (halved)
1/2 bunch fresh flat leaf parsley
Salt and pepper (to taste)
Method
Heat a high sided skillet over medium heat, add butter and olive oil.
Meanwhile, to two separate 1/4 sheets trays or bowls add flour and whisk together eggs & water.
Season shrimp with salt and pepper. Dip shrimp into flour, then egg, then place directly into hot skillet. Repeat with all shrimp. Cook about 2 minutes a side until golden. Lower heat and add chicken stock. Allow to reduce by half. Turn heat off. Squeeze in the juice of 2 lemons, toss in fresh parsley and check for seasoning. Serve immediately over rice, pasta or with some crusty bread!