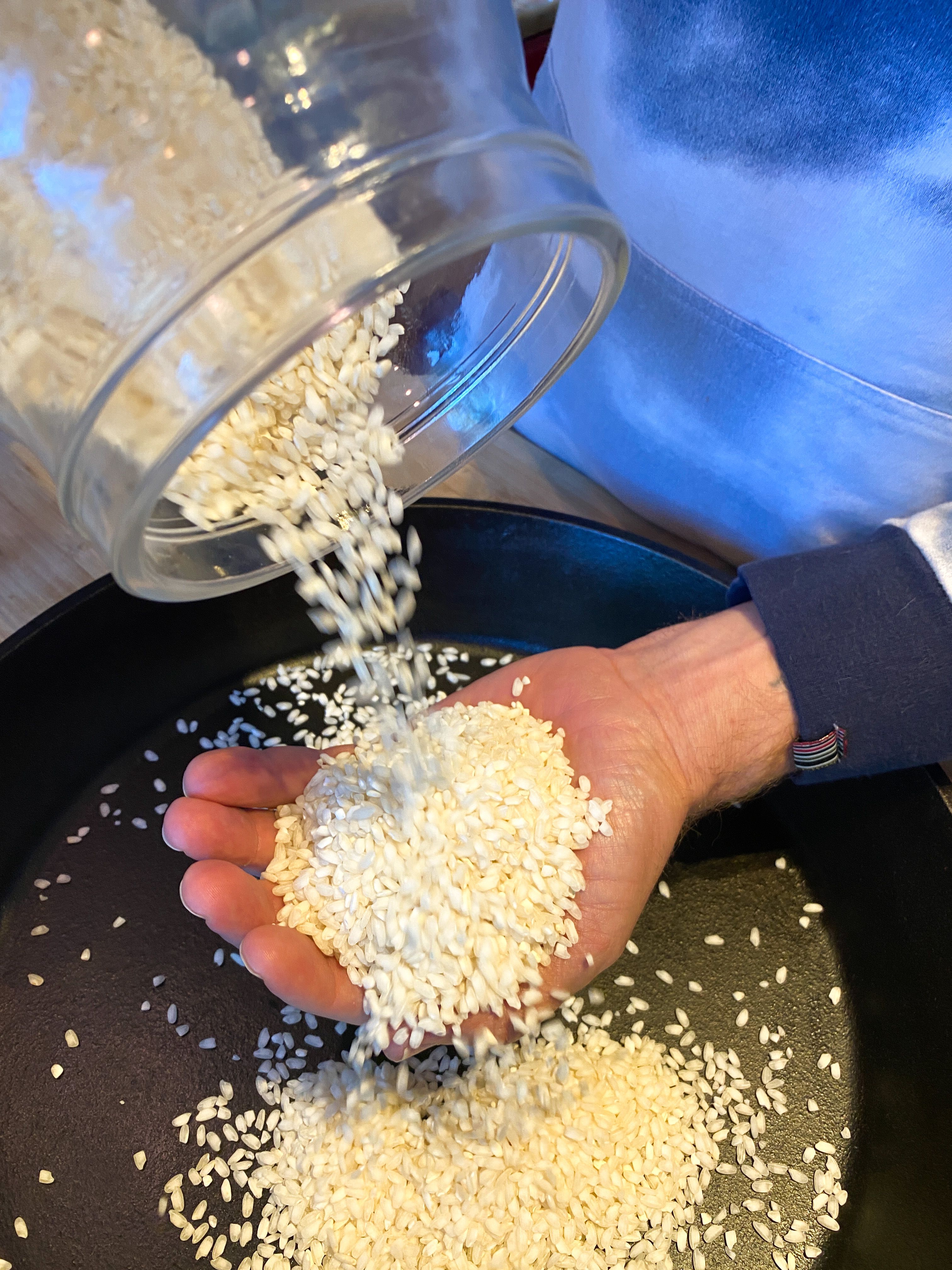 Basic Risotto
Yield: 6-8
Prep time:  5 minutes
Total time: 18 minutes
Ingredients    
1/2 cup of olive oil
1 small white onion, chopped
3 cups Risotto Rice, dry (Arborio or Carnaroli)
64 oz  chicken stock
1 cup of white wine
4-6 tbsp of butter
salt
pepper
1 cup of grated Parmigiano Reggiano cheese
Directions
Heat the stock in a medium sized pot to a rolling boil, then down to a simmer.
In a skillet, heat ¼ cup of olive oil and 1 tbsp butter on medium heat and add the chopped onion. Saute the onion until it appears translucent now add the rice.
Toast the rice over medium heat by moving clockwise continually until the rice becomes lighter in feel  and light golden brown in color.
Add your wine to your heated pan of rice and let it sizzle and absorb while turning and spinning the rice the entire time . Your rice will drink up this wine fairly quickly.
When lines of starch start to appear on the bottom of your pan start adding hot stock two ladles at a time.  As the stock absorbs and it will, continue to add two ladles at a time, continually stirring the rice clockwise in the pan until the rice becomes al dente and all the stock is absorbed.  After stock is fully worked into the rice give it several more aggressive turns to create a creamier texture.
Finish by stirring in the butter, parmesan reggiano and the ingredients of your choice.