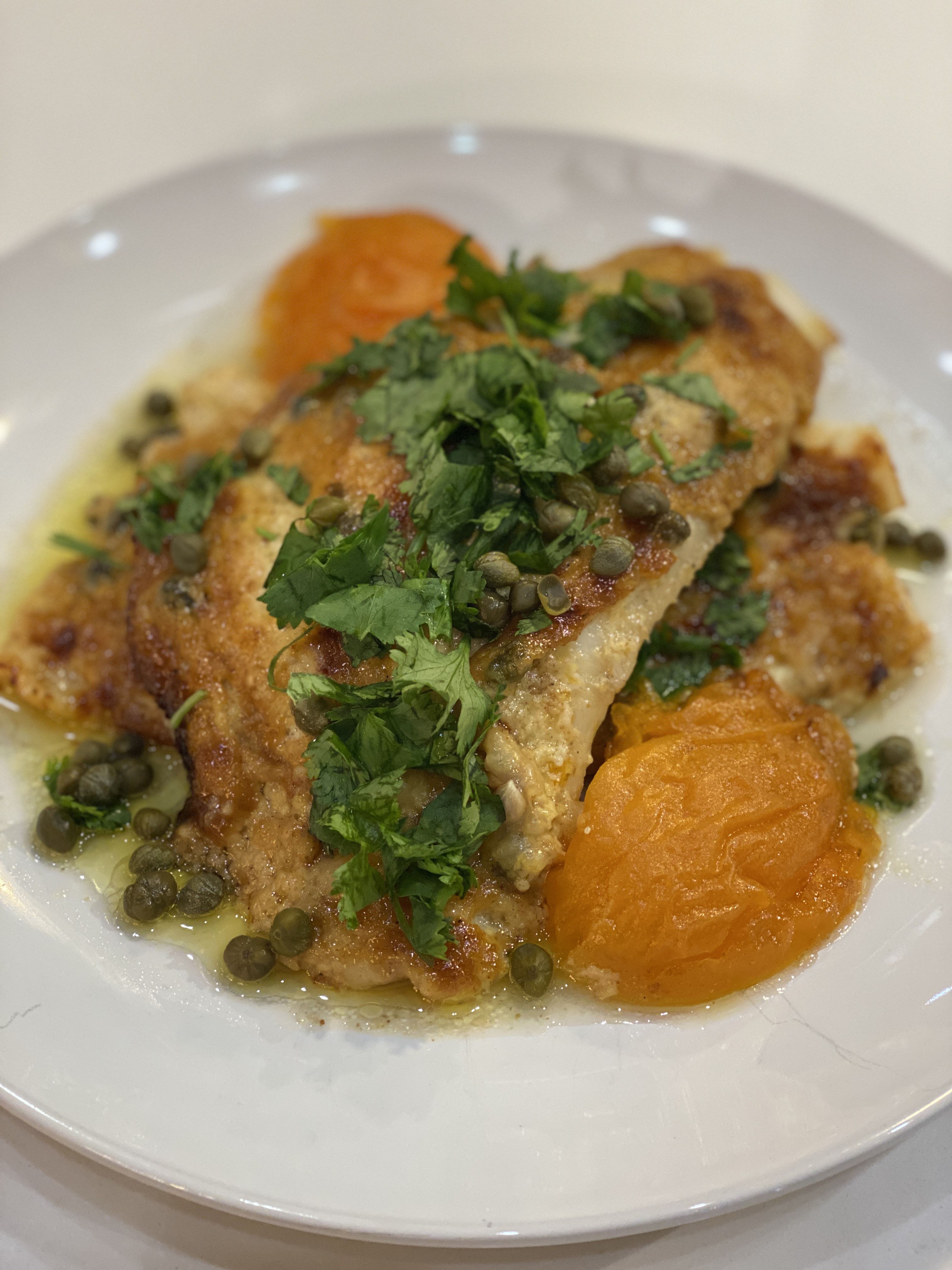 Ingredients 
2 tbsp Butter
1/3 cup Olive Oil
2 filets 6-8 oz. Fresh Orange Roughy
Salt and pepper to taste
4 tbsp Mayonnaise
1 Lemon, zested and juiced (save juice for the end)
2 tbsp of Capers
2 tsp of Garlic Powder
2 tsp Smoked Paprika
4 tbsp Cilantro, chopped
Directions
1. Preheat your oven to broil.
2. In a cast iron skillet, preheat the butter and olive oil using medium heat.
3. Season both sides of the orange roughy with salt and pepper.
4. Place the fish, skin side down, in your preheated skillet then gently raise the heat.
5. Split the ingredients per fish filet, spread the mayonnaise evenly on top of each filet, then top with lemon zest, capers, garlic powder, & paprika.
6. Cook the fish on top of the range util the edges of your fish turn white, 1/3 of the way up the edges and the fish begins to turn brown on the edges (approximately 5 minutes on the flame).
7. Place the skillet inside the oven, set to broil, and continue cooking until the fish for an additional 5-6 minutes until golden brown finish by adding the lemon juice and broil for one additional minute. Plate and garnish with the chopped cilantro and use the remaining sauce from the pan to pour over the fish.