Viking's Limited Edition Cast Black+Rose Gold Range Featured in House Beautiful Magazine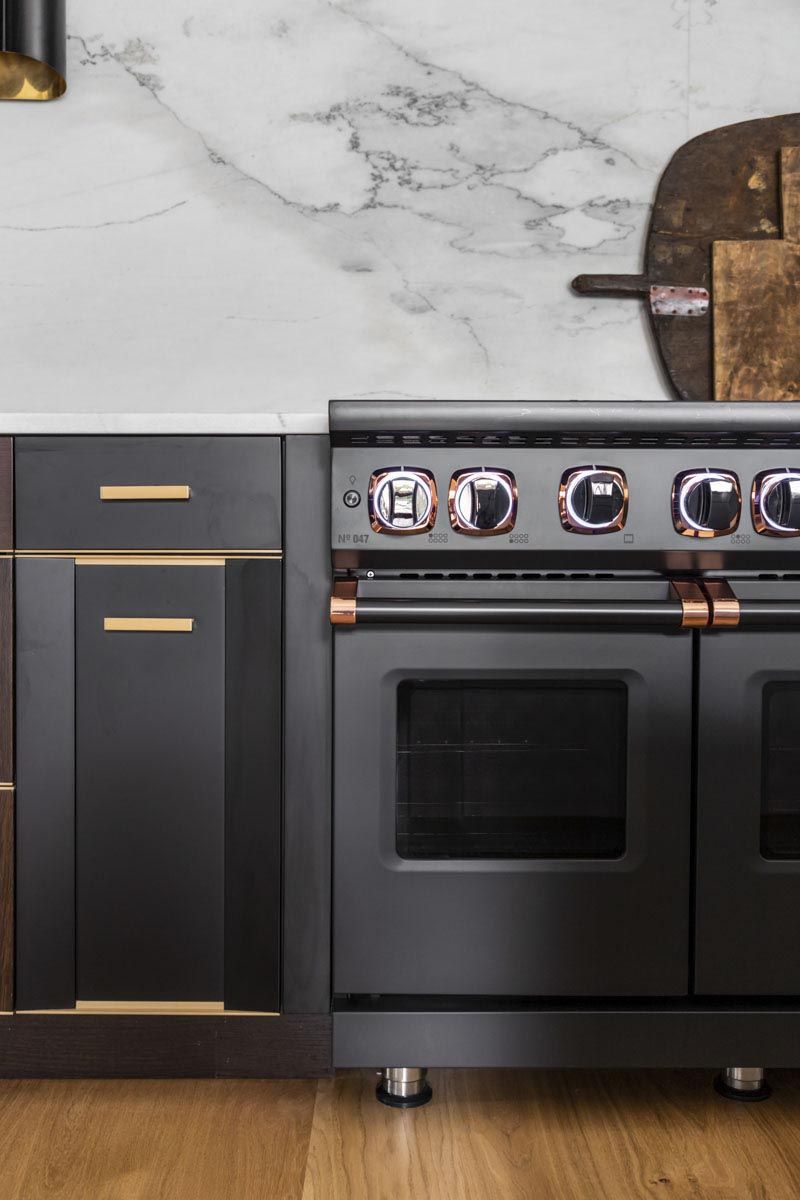 Viking was recently featured in an article with House Beautiful Magazine entitled "This Indiana Kitchen Balances Sophistication and Fun." The article is about designers Rob Klein and Amy Kreutz of Conceptual Kitchens & Millwork redesigning a client's Mediterranean revival home built in the 1900s. The kitchen was the focus of this redesign, and both Klein and Kreutz were tasked with accomplishing a bright yet moody kitchen design.
The designers went with black appliances to complete this design, and white marble countertops were a must. The Viking 7 Series Limited Edition Cast Black+Rose Gold Range, designed by Industrial Designer Thomas Lucic, was selected as the centerpiece of this remodeling.
View Article