Viking Today and Into the Future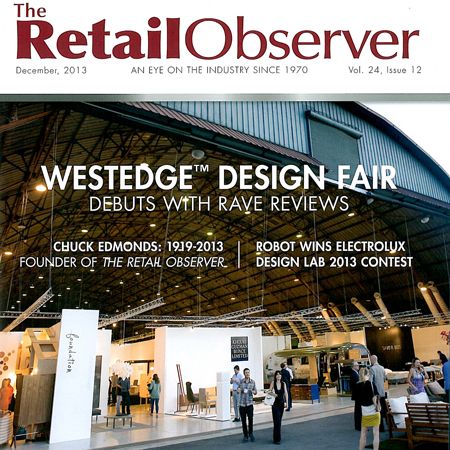 Incredible consumer response to the original Viking range sparked a culinary revolution and created a whole new category of kitchen appliances. Viking quickly became recognized as the foremost brand in ultra-premium appliances around the globe. The company has continued its aggressive product development initiatives and has expanded its product offerings to encompass the entire kitchen, both indoors and outdoor. In addition to its flagship ranges, the current Viking and Viking Professional product lines include ventilation, built-in rangetops and cooktops, built-in ovens, warming drawers, dishwashers, trash compactors, refrigerators, freezers, wine cellars, and an entire line of outdoor products including grills, warming drawers, refrigeration and stainless steel cabinetry, the majority of which are proudly made in Greenwood, Mississippi, USA and back with an industry-leading Viking 3-Year Signature Warranty.
On December 31, 2012, The Middleby Corporation, a global leader in the commercial foodservice equipment industry, acquired Viking. Extensive synergies and growth opportunities exist between Viking and other Middleby brands and as a result, many innovative new products will be rolling down the assembly line at Viking in the coming months.
Viking Professional TurboChef Oven
On of the most exciting new products coming to the marketplace in early 2014 is the Viking Professional TurboChef Oven. Some of the key features that make this oven unique in both design and function are:
Patented Airspeed Technology™ provides fast, even cooking with no sacrifice of flavor of quality.

Roasts a 12 lb. turkey in 42 minutes vs. 4 hours in a conventional oven
Bakes a 12" deep dish pizza in 6.5 minutes vs. 45 minutes in a conventional oven
Steams 20 stalks of asparagus in 45 seconds
Bakes an apple pie in 16 minutes vs. 1 hour in a conventional oven

Easy to use menu-driven control system with seven SpeedCook modes and additional functions such as microwave and defrost
500 profiles automatically determine cook time and temperature
"Save to Favorites" capability store personalized recipe settings
Legendary History
Viking Range, LLC, a division of The Middleby Corporation, has a proud history. Viking originated commercial-type appliances for the home in the 1980's when Fred Carl, Jr. discovered the range he wanted for his new home did not exist. A fourth-generation home builder, carl took to the drawing board and after countless late nights, he finally arrived at a hybrid that corralled the cooking power and features of a professional range into a design feasible for home use.
After two years of trial, error and extensive testing, the first Viking ranges received American Gas Association certification and began shipping in January 1987. Viking opened its first manufacturing plant in Carl's hometown of Greenwood, Mississippi, and soon realized there was room for professional performances in every corner of the kitchen. By the end of the 1990's, Viking was operating three manufacturing facilities in Greenwood, and the Viking kitchen grew to include built-in cooking, ventilation, refrigeration, kitchen cleanup, and outdoor products. Today, Viking manufacturing and distribution facilities cover more than 500,00 square feet in Mississippi and Viking employs more than 850 people.
A legendary heritage, a vibrant global brand today, and a future filled with advanced technologies and cutting-edge products give Viking a distinctive leadership position in the appliance industry. For more information, visit vikingrange.com.
View the magazine article online.