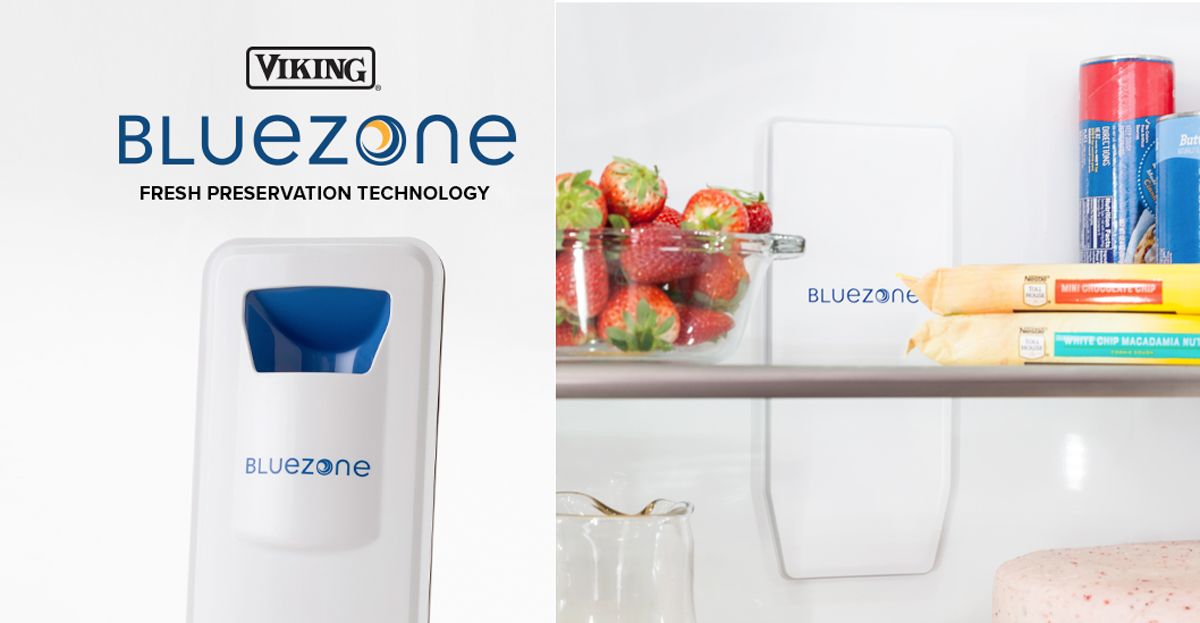 VIKING'S EXCLUSIVE BLUEZONE FRESH PRESERVATION TECHNOLOGY
LONG LASTING FOOD FRESHNESS BEGINS WITH VIKING + BLUEZONE
Healthy and flavorful meals for you and your family require fresh food and ingredients. Juicy strawberries. Crisp lettuce. Cold and creamy, pure milk. And now that you are eating at home more often, your family deserves the best. Viking refrigerators deliver that and more because of the exclusive Bluezone Fresh Preservation Technology. For years, Viking has included Bluezone, a patented air purification system, in the 7 Series refrigerator product line. This is the same powerful system used in the refrigeration units of hundreds of restaurants, from five-star locations to local eateries, around the world who rely on complete performance to be successful. When you have Bluezone in your Viking refrigerator, you have foods that stay fresh longer, are stored in pure air, remain free from unwanted odors and are safe from airborne contaminants.
The Viking Exclusive Bluezone Fresh Preservation Technology provides:
Purification.
You can be confident that the Bluezone system is scrubbing the airflow into the refrigerator with 99.99% efficiency (as confirmed by independent research) and is removing unwelcomed odors.
Preservation.
When it's hard to keep track of all your refrigerated items, Bluezone increases the shelf life of food resulting in less waste and savings in your food purchase. And it curbs unpleasant odors that can jump from one food to another.
Protection.
The Bluezone patented air purification system actually kills molds, bacteria and viruses – it doesn't just trap them like other refrigerator systems do. You want all the help you can get to keep your family safe and Bluezone is there for you.
Performance.
All of this comes with the unparalleled Viking performance. You'll own your Viking 7 Series refrigerator for years with the exclusive Bluezone Fresh Preservation Technology working 24/7 the entire time.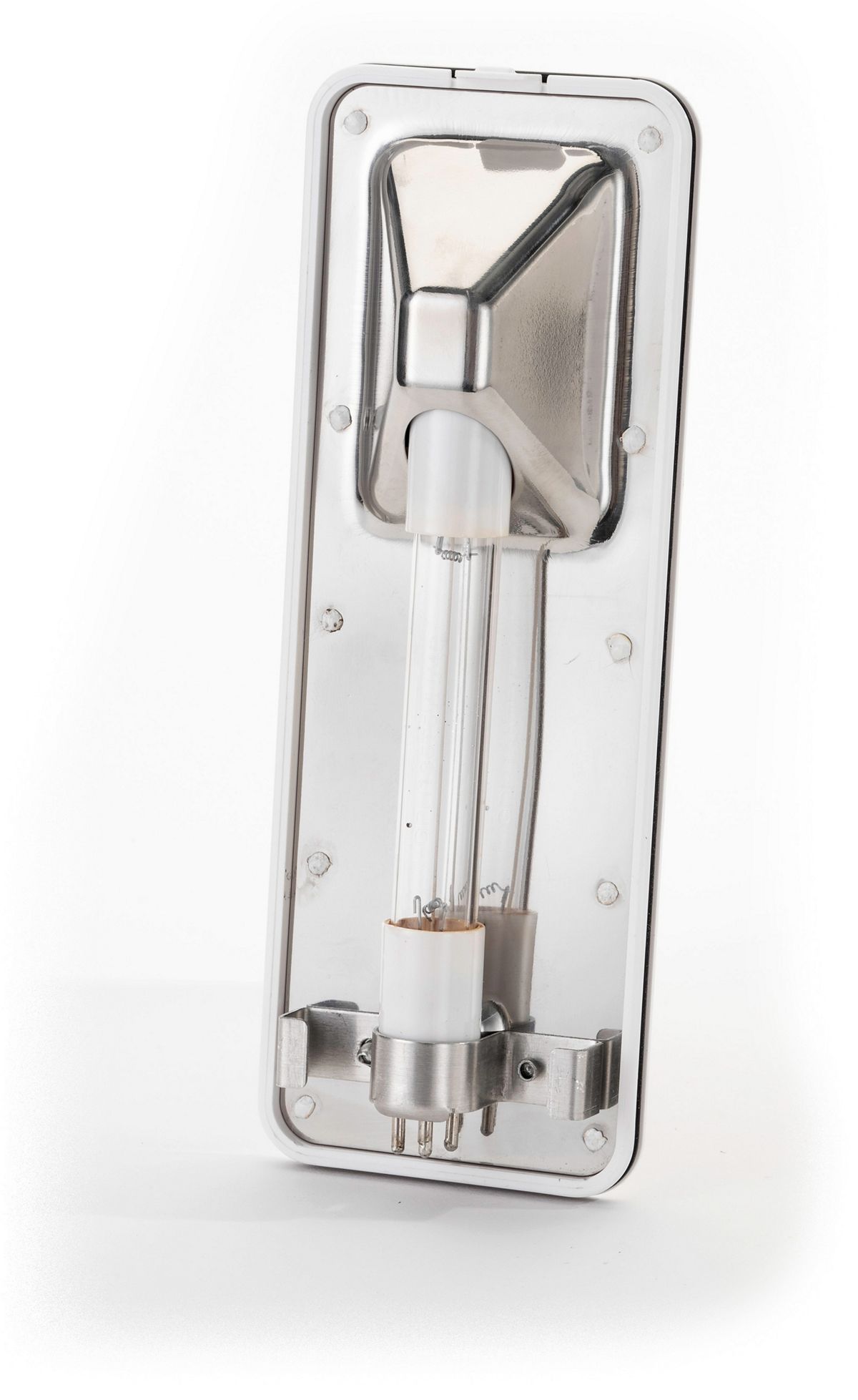 HOW DOES BLUEZONE WORK?
When you have Bluezone at work in your Viking refrigerator, you have powerful, cutting-edge technology that is unavailable in any other brand's products. The Viking Bluezone Fresh Preservation Technology is an air purification system that utilizes ultraviolet-enhanced oxidation that keeps the refrigerator air free of damaging contaminants. Bluezone kills and converts chemical and biological impurities that build up in cold storage, and instead of trapping them in a filter, it either kills them or converts them to safe H2O and CO2. Infectious aerosols are drawn into the unit and then the viruses, mold and bacteria are eliminated keeping your food fresh. This technology is so effective that it is used in aircraft carriers, hospitals and healthcare facilities around the world. How effective is it? Bluezone has been proven to add 10-15 days shelf life to your raspberries!
Bluezone technology has been thoroughly researched by independent laboratories that tested the Bluezone with bacterial and fungal spores, ethylene gas and food odors. This powerful technology has even been tested against viruses that are surrogates for coronaviruses. Aerosol Research and Engineering Laboratories tested the Bluezone air purifier in September 2020 and found that it killed 99.99% of MS-2 virus in a refrigerator-sized chamber. Independent test labs have validated the performance of Bluezone against the enemies that can find their way into your refrigerated products, meats, fruits, and vegetables. Now you have a dynamic partner in the effort to keep your family safe and healthy.
BLUEZONE FRESH PRESERVATION TECHNOLOGY
• Commercial-grade air purification technology used by hundreds of restaurants in their dining areas, kitchens, walk-in coolers and refrigerators
• Has been found to increase the shelf life of food 2.5 times longer resulting in less waste and food budget savings
• Exclusive and patented technology available for the home with the Viking 7 Series refrigeration line
• Kills molds, bacteria and viruses with 99.99% efficacy
• Removes odors and eliminates cross contamination flavor transfer between stored foods
• Powerfully kills airborne pathogens and doesn't just trap them like other refrigerator filter systems
• Has been professionally tested and verified as very effective by the independent Aerosol Research and Engineering Laboratories (ARE) in September of 2020

TECHNOLOGY IS AVAILABLE IN THESE VIKING 7 SERIES BUILT-IN REFRIGERATION PRODUCTS