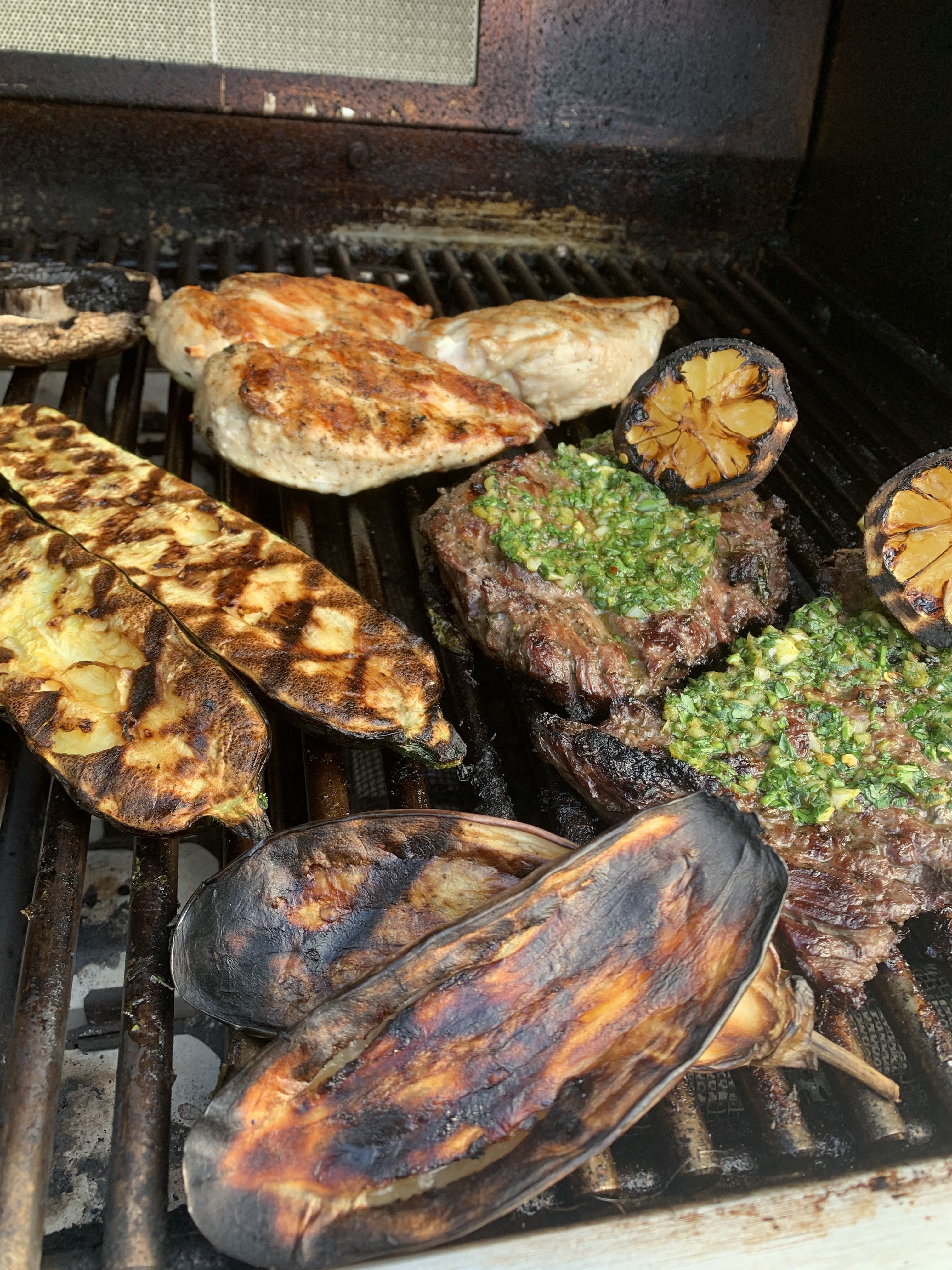 Ingredients
1 cup Flat Leaf Parsley, chopped
3 TBSP Oregano, chopped
1/2 cup Extra Virgin Olive Oil (a good quality oil is best)
2 Garlic Cloves, chopped
1/4 cup Red Wine Vinegar
2 tsp Lemon Zest
1 tsp Lime Zest
1 pinch Chile Flakes

Directions
Add all of the herbs and garlic to a food processor and pulse until everything is roughly chopped.
Place chopped mixture into a bowl and stir in the olive oil, red wine vinegar and the zest.
Season with salt and pepper.

Serving Suggestions
This sauce is a great addition on top of cooked steaks and seafood or can be used as a sauce on the side. I especially love this sauce on lamb and will usually add mint which makes it even better when pairing it with lamb.
You can also use the sauce as a marinade. Cover the meat with the sauce and put into a sealed Ziploc bag or covered bowl for up to 24 hours prior to cooking. This is a great for flank or skirt steak.
Chimichurri Sauce can be pureed (versus rough chopped) and used as more of a liquid sauce with many other foods.
Enjoy!