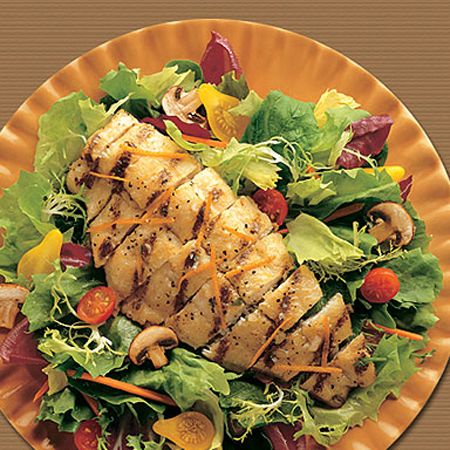 August is National U.S. Farm-Raised Catfish Month, and it's a great opportunity to enjoy the many delicious preparations of this versatile, all-American fish. Long-regarded as a Southern staple, U.S. Farm-Raised Catfish is now being embraced across the country not only because of its health benefits, quality assurance and environmental safety, but also because it is American-grown, and widely available.
The month of August was designated as National Catfish Month by Congress in the late 1980s to pay tribute to an outstanding American product that contributes to our nation's economy, while providing consumers with a healthy, safe and great-tasting food.
The majority of U.S. Farm-Raised Catfish is produced on family-owned farms in the states of Mississippi, Alabama, Arkansas and Louisiana, where many of these growers are second- or third-generation farmers.
Catfish farmers feed their fish grain-based pellets made primarily of soybeans and corn, which are grown by American farmers. When the catfish reach market size, they are harvested and delivered to processing plants, many of which are located in rural areas where they are major sources of employment and the primary driver for the area's economy.
"Our goal at The Catfish Institute is to educate consumers about what a wonderful, home-grown product we have in U.S. Farm-Raised Catfish," says Roger Barlow, the organization's president. "When consumers purchase catfish labeled with the U.S. Farm-Raised Catfish seal, they are supporting our nation's farmers and providing jobs to tens of thousands of Americans."
Whatever your reason for choosing U.S. Farm-Raised Catfish – whether it is because of its great taste and versatility, to support domestic farmers or because you are concerned about the safety of imported products – you can be confident that U.S. Farm-Raised Catfish is a safe, healthy, responsible choice for you and your family.
"It's important to remind people how much the U.S. Farm-Raised Catfish industry matters – both economically and as a stable, sustainable food source," says Barlow. "This August, when we are in the grocery store or at the restaurant, we need to remember to support our hardworking American farmers by purchasing products grown in the U.S.A. – and that includes U.S. Farm-Raised Catfish."
To find a variety of U.S. Farm-Raised Catfish recipes, visit www.UScatfish.com.