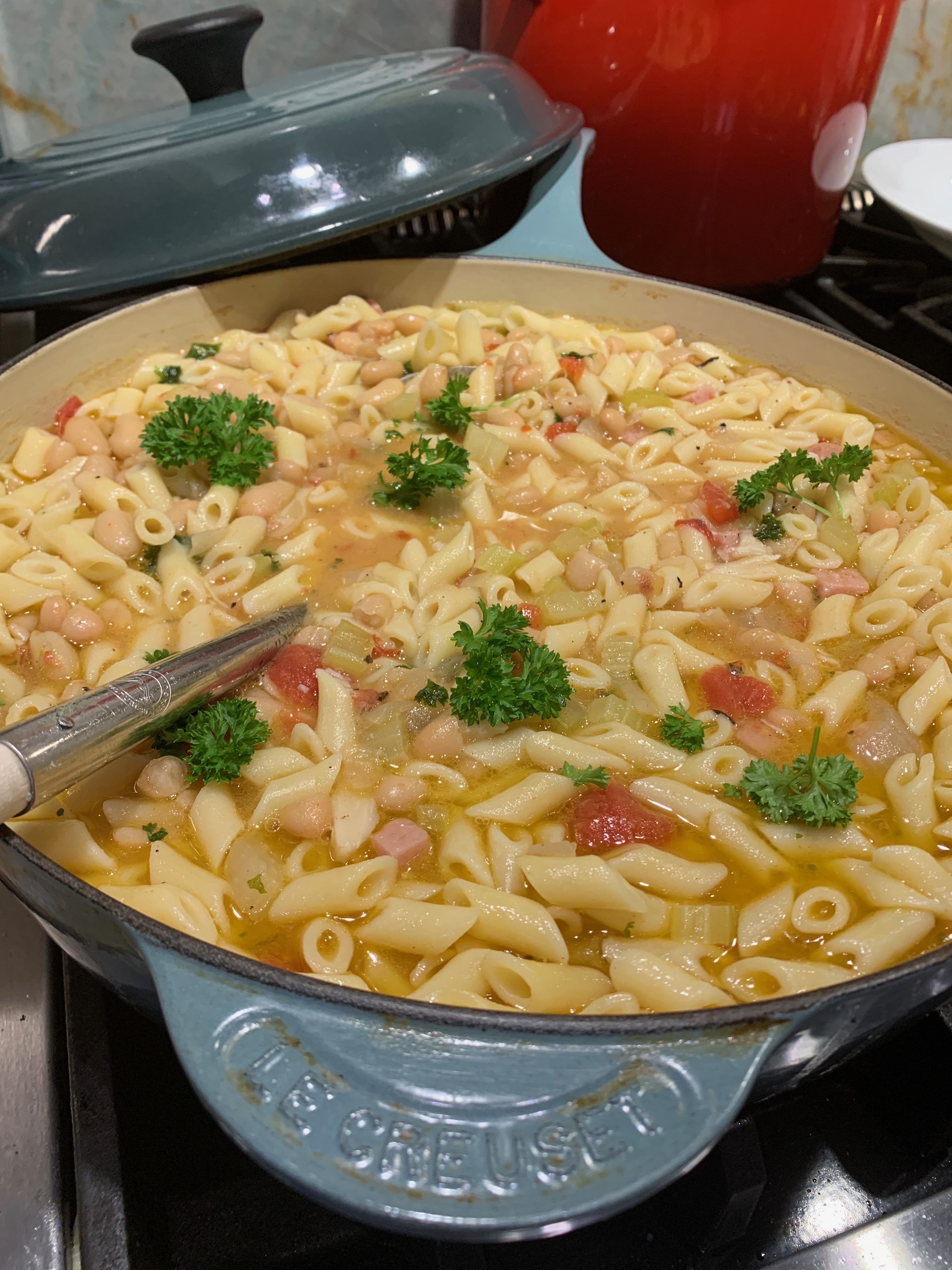 Chef Jaime Laurita's Pasta Fagioli Recipe
Yield: 8 servings
Prep time: 15 minutes prep, 45 simmer
Total time: 1 hour
Ingredients
4 oz Pancetta or Bacon
1 medium Finely Chopped Onion
3 Tbsp Garlic Puree or 8 cloves of garlic
1 pinch Chili Flakes
1 Cup Fresh Chopped Celery
5 Cups Cannellini Beans 4-5 cans
1 Quart Chicken Stock - as needed
3 Tbsp Tomato Paste
¿ cup White Wine
1 Lb Ditalini Pasta
Salt 2 Tablespoons
Black Pepper 1 Tablespoon
Chili Flakes 1 Tablespoon
Oil
Garnish with fresh chopped basil and parmigiano reggiano
Directions
Sautee onion, garlic and chili flakes in oil until lightly browned. 
Add pancetta, celery, tomato paste and white wine. Cook down 10 minutes. 
Put in 4 cans of cannellini beans using the water in two cans. 
Add chicken stock; salt and pepper to taste. 
Let simmer for 30-45 minutes. Combine with cooked pasta, sprinkle fresh basil and parmigiano reggiano and serve.