Appliance Trends: Show Focuses on Colors, Cooking Times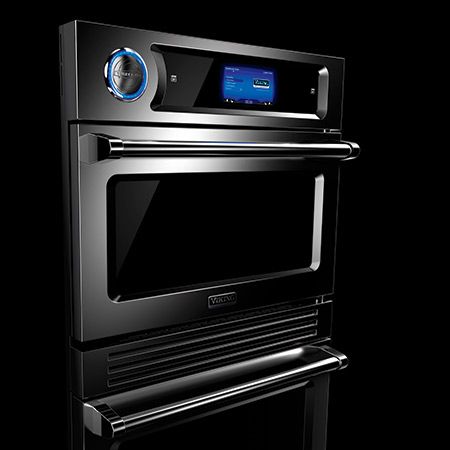 Today's luxury kitchen appliances are all about color and cooking times, including the Viking Professional TurboChef® Oven.
"If you think slow food means Crock Pot and quick dinner means microwave, get ready to be amazed by the choice of new, customized appliances.
Viking, also owned by Illinois-based Middleby, debuted a new, 30-inch Professional TurboChef Speedcook double wall oven that incorporates a high-speed commercial cooking technique to prepare foods as much as 15 times faster than conventional ovens.
The top oven circulates heated air at up to 60 mph, cooking a 12-pound turkey in 42 minutes instead of four hours, the company said.
It is pre-programmed with over 400 cooking profiles, and offers modes to bake, roast, broil, air-crisp, toast, dehydrate, microwave and defrost.
The bottom unit functions as either a convection or warming oven.".