Chef Aaron Burgau Cooks with Viking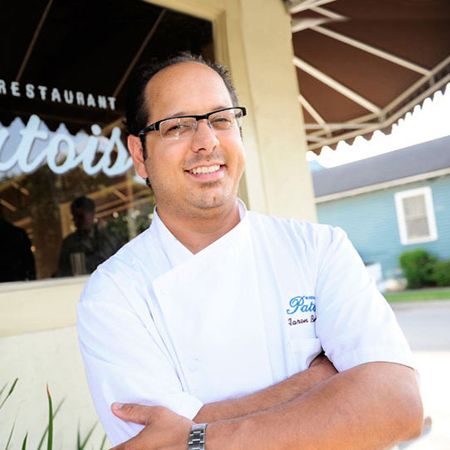 "Cooking on my Viking range reminds me every day that I finally got my dream kitchen."
Chef Aaron Burgau of Patois – New Orleans, LA
New Orleans native Aaron Burgau has made a splash in his hometown culinary scene. After working in the kitchens of NOLA greats such as James Beard Award-winner Susan Spicer and culinary icon Gerard Maras, Burgau was named executive chef at Bank Café in 2006. That same year, he was listed as a "Top 5 Chefs to Watch" by Louisiana Cookin'. Then in 2007, Burgau partnered with friends and former high school classmates Leon and Pierre Touzet to open Patois, where fresh, local ingredients get classic French treatment with a healthy savor of patois, or local accent. For his work at Patois, Burgau won Food & Wine's "The People's Choice, Best New Chef" in 2011 and has been a James Beard semi-finalist for three years running. In 2012, Burgau earned the 2012 StarChefs.com New Orleans Rising Star Restaurateur award, along with the Touzet brothers, for their most recent venture, the casual gourmet burger joint Truburger. Both Patois and Truburger have risen in popularity and are now amongst the city's must-eat destinations.
Full Bio Available here: http://www.starchefs.com/cook/chefs/bio/aaron-burgau
Read what other Viking owners are saying and share your story here.