Korean Classics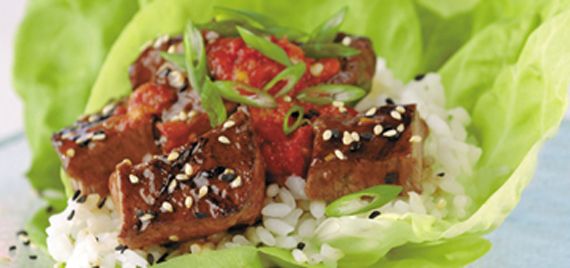 Korean food is fast becoming the next big food trend in America. Although Korea has maintained its own unique culture and cuisine, its geographic location has fostered cross-cultural exchanges with both Japan and China for centuries. Learn all about the ingredients, tips and techniques needed for producing this explosively flavorful, healthful cuisine in your own home.

SKILLS AND TECHNIQUES Cooking with traditional Korean ingredients; layering flavors; balancing sweet, sour, spicy, salty and nutty flavors in perfect harmony; making Korean-style barbecue; preparing perfect rice; cooking clams, crab and fish; working with rice noodles; stir-frying/wok-cooking.

Adult classes are designed for students 16 years of age or older. (Note: Students must be 21 years of age to consume alcohol.)

Consuming raw or uncooked shellfish and meats may increase your risk of food-borne illness, especially if you have certain medical conditions.
This class is currently not available at this location. Please check our calendar for available class offerings.
Or check out these classes: