Around The World Holiday Cocktail Party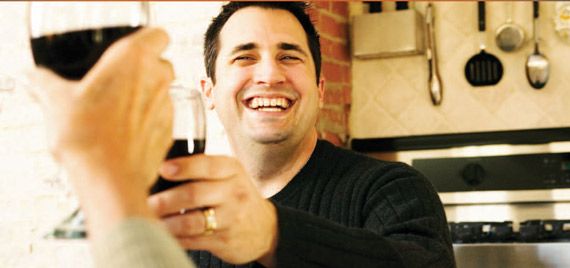 Diverse world cultures celebrate the holiday season in various ways and for various reasons. Yet, common to most cultures are a celebration of family, friends - and food! This year, instead of sticking to the same old routine, create a memorable cocktail party featuring holiday food traditions from around the world. In this unique new workshop, you?ll learn all the tips, techniques and tidbits you?ll need for pulling off the perfect holiday party. At the end of class, we?ll pour a glass of Champagne - the universal celebratory beverage - and enjoy our own cocktail party!
SKILLS AND TECHNIQUES Learning party-planning tips for a successful cocktail party; making perfect potato pancakes; crusting and pan-frying shrimp; making sauces; pan-searing and glazing duck; learning the stovetop-to-oven cooking method; making a traditional Chinese garnish; making, piping, baking and assembling meringue cookies.
Adult classes are designed for students 16 years of age or older.

Consuming raw or uncooked shellfish and meats may increase your risk of food-borne illness, especially if you have certain medical conditions.
This class is currently not available at this location. Please check our calendar for available class offerings.
Or check out these classes: