Birthday Fun at the Viking Cooking School
Nikki Gladd is a recipe developer, photographer, writer and publisher for Seeded at the Table. Here is an excerpt from her birthday at the Viking Cooking School in Greenwood, Mississippi.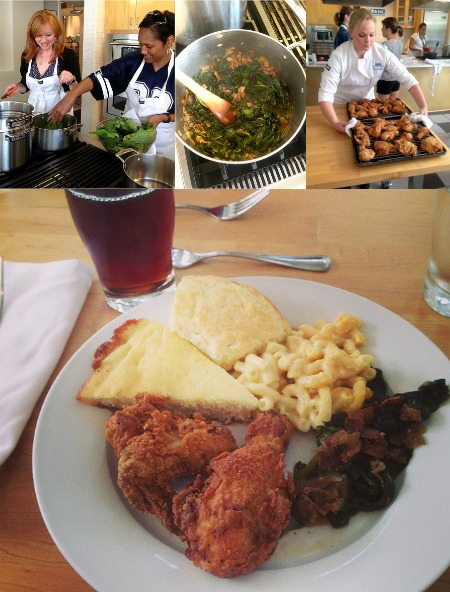 "Last weekend, I visited the town of Greenwood, Mississippi to attend a cooking class at the Viking Cooking School.  It was a birthday present from the hubs. Our instructor was Chef Lauren, who was the sweetest gal!  At the beginning of class, she rounded up all of the students and handed us a booklet of the recipes we were going to be making.  She then gave us a nice little run-down of the first two recipes – cornbread and biscuits.  YUM! It was fun to get our hands dirty, but it was very nice that all of the ingredients were measured for us and anything that needed to be chopped or shredded was already done! This class was such an enjoyable event!  The classroom was clean, the instructor was fun, steps were efficient and the sweet tea was excellent! I hope to take more classes in the future, and maybe bring a friend with me next time!"
View the full post.

Find a cooking school near you.